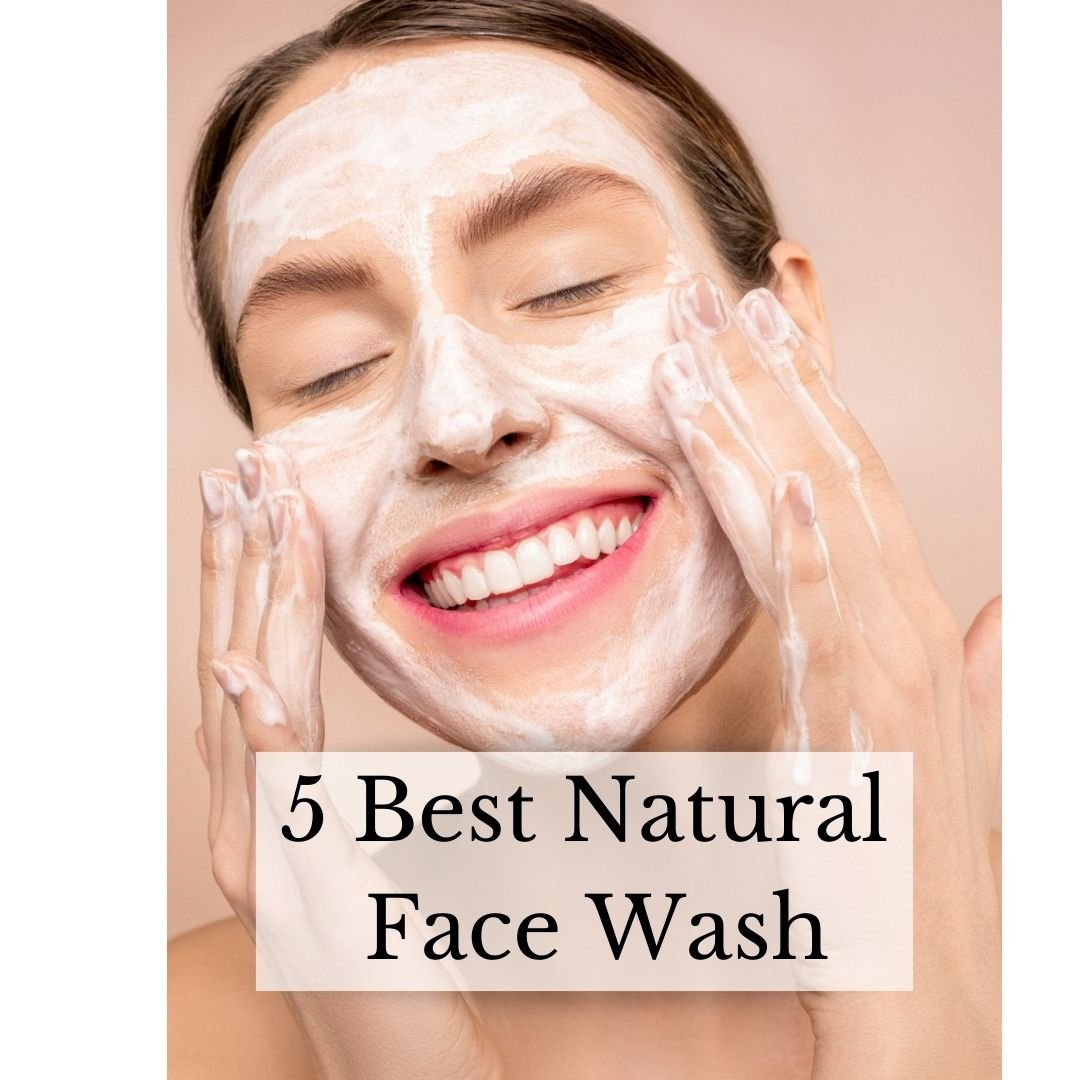 5 BEST NATURAL FACE WASH FOR ALL SKIN TYPES IN INDIA 2021 – WITH PRICE
If you are also particular about the products you use in your skincare routine then here are some of the best natural face wash. Face Cleanser is one of those products which no one would like to comprise. It makes us feel fresh, helps in removing dead skin cells and getting that glow. In order to make the right choice while buying face wash, it is really important to know your skin type first. Some face wash might react to your skin and cause itching, so it's better to choose wisely.
Some people have really sensitive skin so they just avoid using face wash but this way the problem won't get solved. Face cleanser will help your skin look fresh and clean by removing oil, dirt and other pollutants that water can't remove alone. It also helps keep your skin hydrated and stimulates blood circulation, resulting in glowing skin.
So it's time to make the right choice and use natural face wash for cleansing. Here I have listed some of the best natural face wash under budget that you can start using for glowing skin.
Aroma Magic Neem and Tea Tree Face Wash
This neem and tea tree cleanser consists of special ayurvedic disinfecting formula which works to fight acne. It helps in the removal of impurities and excess sebum with extracts of neem and a combination of tea tree and essential oils works best to prevent skin irritation and blackheads removal. This face cleanser is best suitable for people with oily skin.

Price: 170/- (100ml)
Mother Sparsh Plant Powered Ultra-Rich Face Wash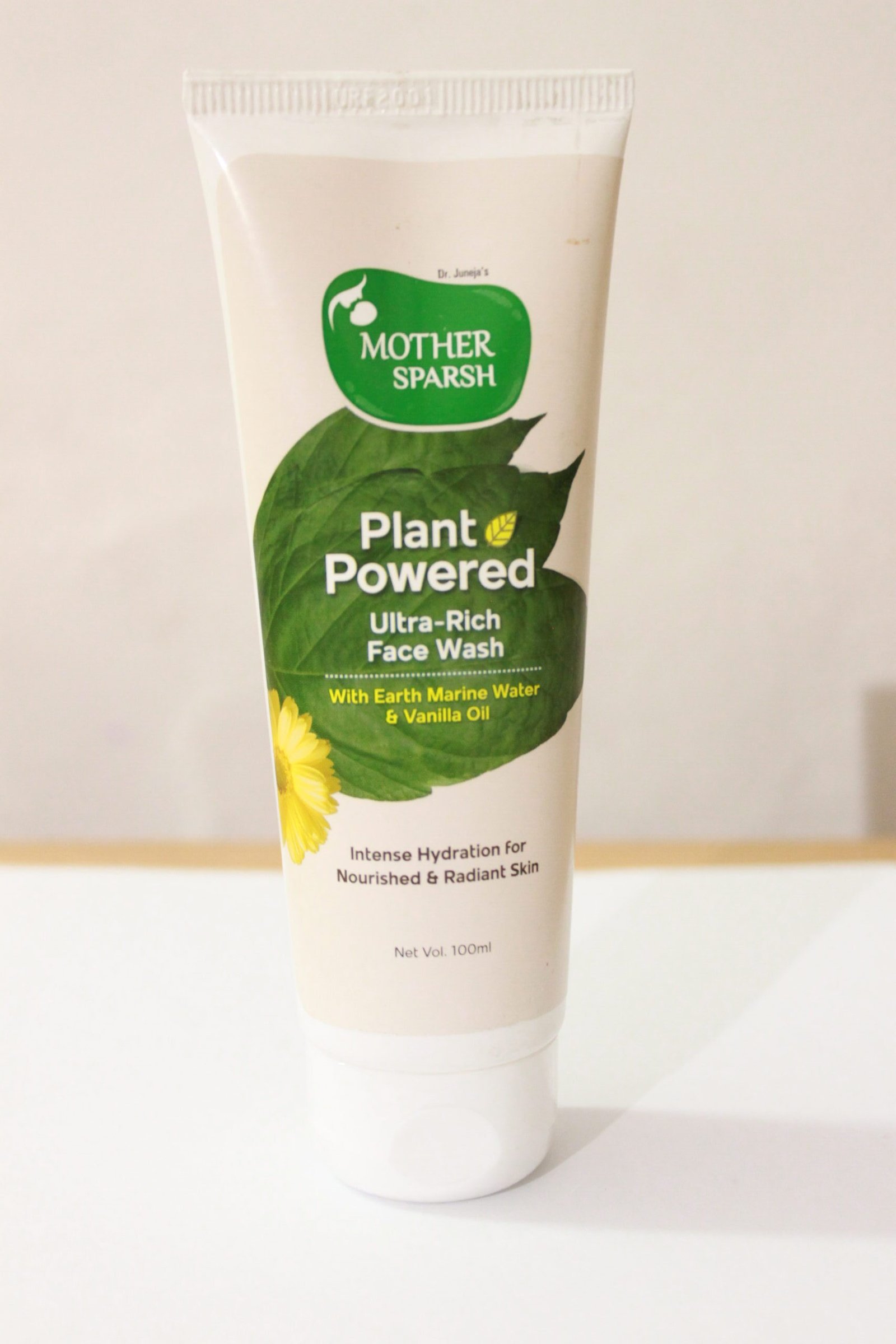 Mother Sparsh plant powered ultra-rich face wash contains natural and unique components which no other face wash usually provides. As the name suggests, it is made of Earth Marine Water, Vanilla oil, Tejpatra oil, which helps keep your skin hydrated. Hence, if you think that your skin is getting duller due to stress or other factors; then you should try using this skin cleanser. It will not only make your skin bouncy but will also provide the required nourishment to your skin.
You must be wondering what makes this face wash so special? Well let me tell you, it contains earth marine water which will re-mineralize your skin with its skin shielding properties, Vanilla oil will help in getting rid of acne with its anti-bacterial properties, Tejpatra oil heals damaged skin and rehydrates it, Pudina locks moisture and leaves a cooling effect on the skin.
Additionally, it comes with the goodness of natural moisturizers like glycerin, avocado oil and almond oil which keeps your skin hydrated. Who wouldn't want all-natural ingredients in one face wash? Yes, of course, everyone! so that makes it really unique.
This plant-powered ultra-rich face wash will help you get that radiant glowing and healthy skin, rinsing away excess oil and other impurities and providing essential nourishment. Its nourishing formula makes it suitable for all skin types. Their packaging is travel-friendly and easily carriable in handbags.
You can easily get this from their official site. And it is also available on other sites like Nykaa and amazon.
Price: Rs. 349/- (100ml)
Biotique Bio Honey Gel Refreshing Foaming Face Wash
This bio honey gel is a refreshing foaming face wash that is formulated with extract of euphoria plant, turmeric, Arjun tree and honey. This cleanser can be used to clean make-up and other impurities. It is suitable for all skin types. Moreover, it is Paraben-free, cruelty-free and dermatologist tested. But it can cause dryness in some skin types.
Price: Rs. 70/- (100ml)
Kama Ayurveda Rose Jasmine Facial Cleanser
Kama Ayurveda's rose jasmine facial cleanser is a mild cleanser. It is formulated with Aloe vera juice, vetiver root and jojoba oil which prevents skin dryness and provide moisture. This cleanser has a floral fragrance which a perk of using this one. Kama Ayurveda is really a known brand among natural skincare addicts.
Price: Rs. 450/- (50ml)
Forest Essentials Mashobra Honey, Lemon and Rose water Facial Cleanser
This face cleanser contains extract of wild nectar, lemon and steam refined rosewater. It comes in a travel-friendly packaging and helps you get that radiant glow without causing skin dryness. The cleanser is 100% Paraben-free and sulphate-free. It is usually suitable for dry skin type and it does not lather much as it cleanses the skin without stripping off natural oils.
Price: Rs. 325/- (50ml)
These were some of the best natural face wash that I have tried so far, personally, I love Mother Sparsh's ultra plant-powered face wash as it is suitable for all skin types and it smells so good. Additionally, it contains all natural components like tejpatra, earth marine water, pudina, glycerin, avocado oil and almond oil. Feel free to share in the comment section which one you loved the most. And don't forget to choose your face cleanser wisely!
#bebeautifulbotanically
#healthyskinalwaysin
#mothersparsh
#nurtureskinwithnature
#plantcareforskincare
#plantpowerednourishment
#plantpoweredskincare
#yourskinourcare