5 best self-help books
Do you know what exactly the word "self-help" signifies? What are self-help books?
the self-help books are ones that are written to guide the readers solving personal problems. These days every third person is surrounded by fears, problems, lack of self-love, anxiety, depression and so on.
self-help books help to uplift you at the time when no one is there to motivate and inspire you. They give you hope. Books make you feel better and live better. They teach you to love yourself, which is the utmost important thing in life. I myself am a bookaholic.
Of all the self-help books I've read, all were really fantastic. Though, in this article, I've told/ wrote about the best 5 self-help books which will definitely help you out in your life and no doubt you will start loving and living your life utterly.
self-help book #1
The best thing about you is you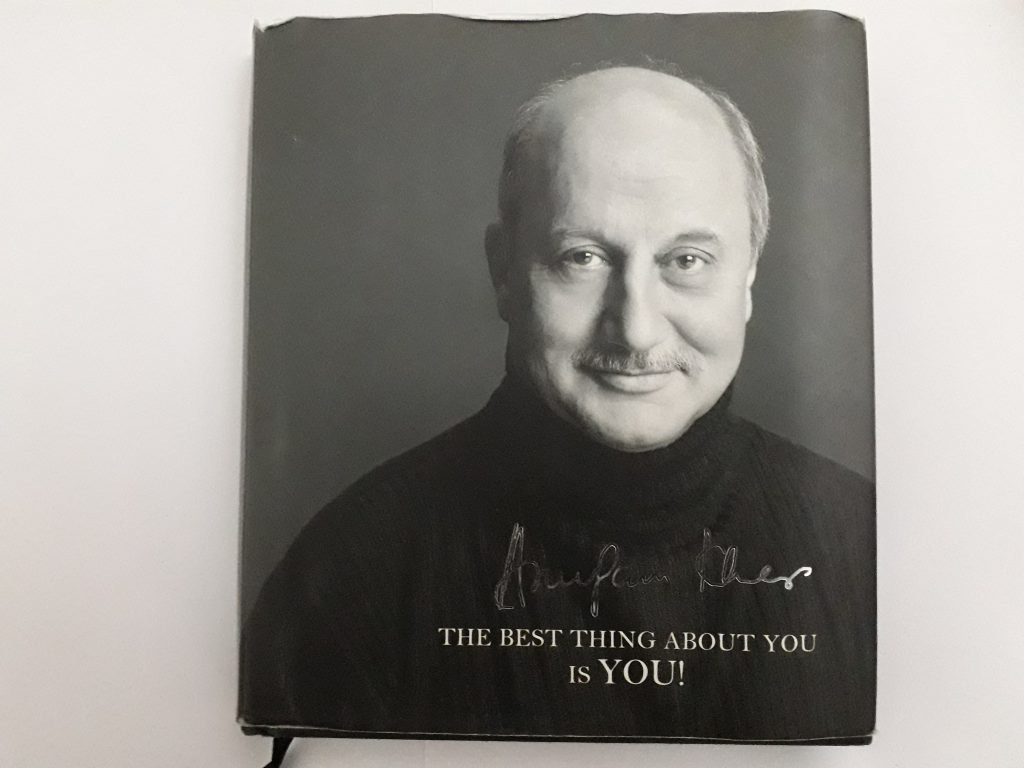 -ANUPAM KHER
The author of 'The best thing about you is you' is the Bollywood star Anupam Kher. In this self-help book, he has given various examples from his own life experiences.
This book will guide you to discover your real self and detect peace of mind in today's chaotic times. He states that happiness cannot come solely from external sources nor money is the answer to happiness. It is the concept of knowing yourself and being you.
According to him the best way to face the insecurities, fear, anxiety, anger and despondency is by obtaining a positive attitude. Giving his own example, he proves that a humble background need not be an obstacle to attaining your goals and fulfilling your dreams.
Furthermore, in this context, he also states the importance of handling such success gracefully. This guide also contains the author's views on other aspects such as:
Thought control
Unfulfilled relationships
The phenomenon of change
Hope beneath the wings
Friends make life better
Forgiveness erases the bitterness
Coping with loss and death
Lastly, I'd say this self-help book is all the motivation and advice you need to be successful in every aspect of your life. Ultimately, you'll come to the conclusion that the best thing about you is you.
self-help book #2
The Magic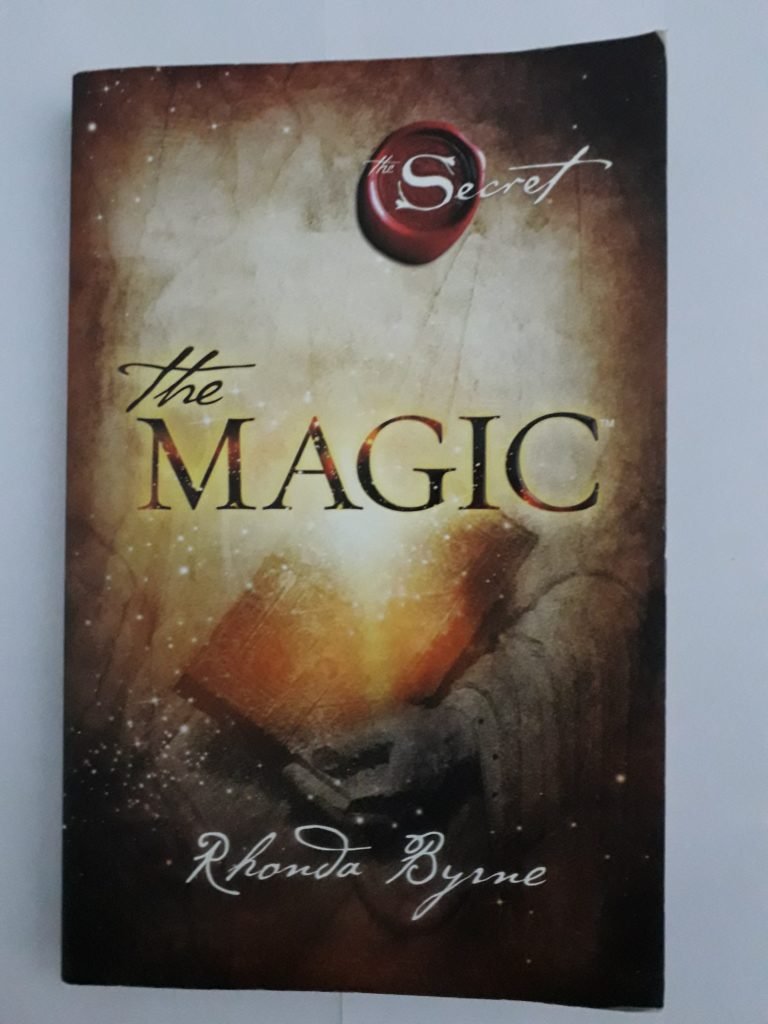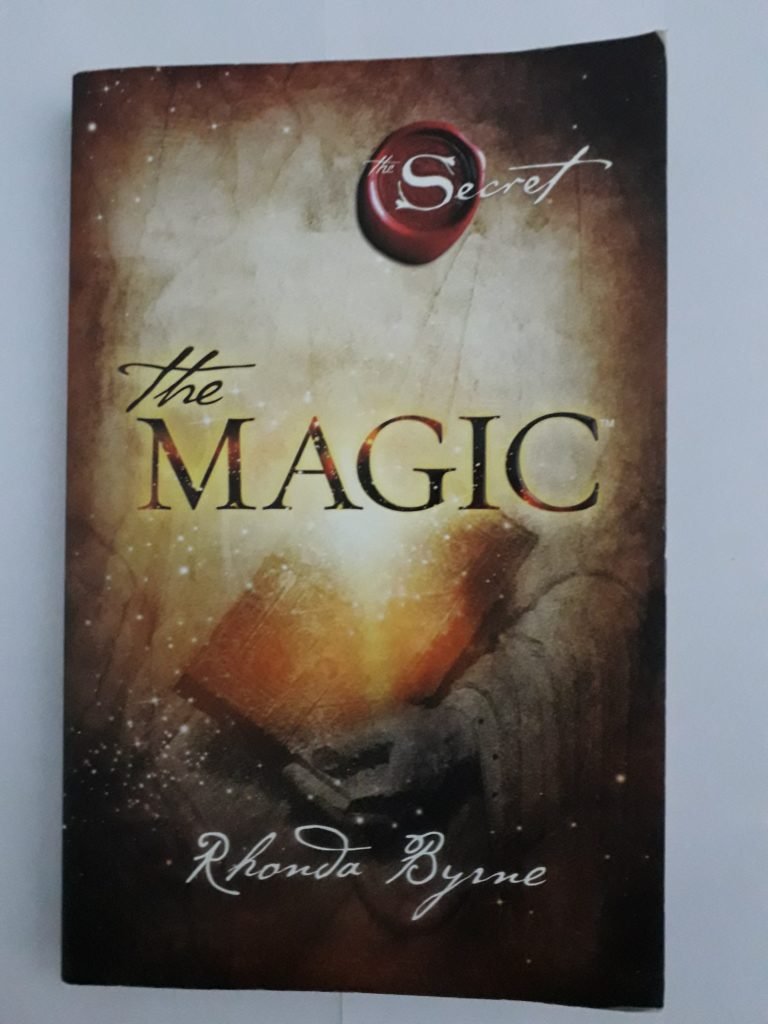 -RHONDE BYRNE
'The magic' is the third part of 'The Secret' book series. The magic takes us one step ahead through the secret and shows us that gratitude is the key to everything and how you can change your life with the magic of being grateful.
It's a 28 days journey that will completely change your life.
"Words are a riddle, and that once you solve the riddle- once you uncover the mystery- a new world will appear before your eyes".
This book will guide you how to set your dreams and desires into motion.
It talks about the law of attraction.
"The law operates on your thoughts and feelings, because they are energy too, and so whatever you think, whatever you feel, you attract to you".
This self-help book is a treasure full of thoughts and quotes from great philosophers and scientists. It will bring you the joy for your entire existence.
This book talks about every single aspect of life which includes the magic to improve your health, earn money, your work, way out of negativity, your wishes, career, your relationships and so on.
It states that you are the architect of your own life.
According to Rhonde Byrne people who don't believe in magic will never going to get it.
"KNOWLEDGE IS TREASURE, BUT PRACTICE IS KEY TO IT." -Ibn Khaldoun Al Muqaddima (1332–1406) SCHOLAR AND STATESMAN
self-help book #3
You are a Badass: How to stop doubting your greatness and start living an awesome life
-JEN SINCERO
This amazingly refreshing the #1 New York Times bestseller You are a badass by Jen Sincero is a self-help book for people who desperately want to feel most alive in their life, wants to change it but are surrounded with problems and excuses and procrastination.
This novel is divided into 5 parts and a total of 27 chapters. It is filled with hilariously inspiring stories, advices, and easy exercises.
This is a perfect guide that will help you get mighty clear about your decisions, your dreams and aims.
It points out that 'we need to work for and do whatever it takes to achieve our goals, we must move from wanting to change our life to deciding to change our life'.
It will help us stand against our fears, doubt, limited beliefs.
"if you want to live a life you've never lived, you have to do things you've never did".
Jen explains the power of conscious and sub-conscious mind. He also talks about the source of energy like God, spirits, universe and so on.
He states how do we connect to these source of energy and how do we overcome our fears with the help of these sources. We must learn to live in the present moment.
"if you are depressed, you are living in the future. If you are at peace, you are living in the present".
It is really vital to remove all the toxic people from our lives and be around people who'd just support and bring positivity. We must believe in our own self. Furthermore he talks about how do make better decisions in life. By the end you will get to learn how to love yourself, how to just live a better life.
Some of the quotes i loved from this self-help book are:
"It is better to be hated for what you are than to be loved for what you are not".
"You are never alone or helpless. The force that guides the stars guides you too".
"When you are grateful, fear disappears and abundance appears".
"No one can make you feel inferior without your consent".
"The people you surround yourself with are excellent mirrors for who you are and how much, or how little, you love yourself".
"Surrender to what is. Say "yes" to life and see how life suddenly starts working for you, rather than against you"
"Your faith in the universe must be stronger than your fear of not getting what you want. Love yourself and motherlode shall bestow her magic upon you".
"Nothing is impossible, the word itself says 'i'm possible'".
self-help book #4
Conversations with God: An uncommon dialogue, Book 1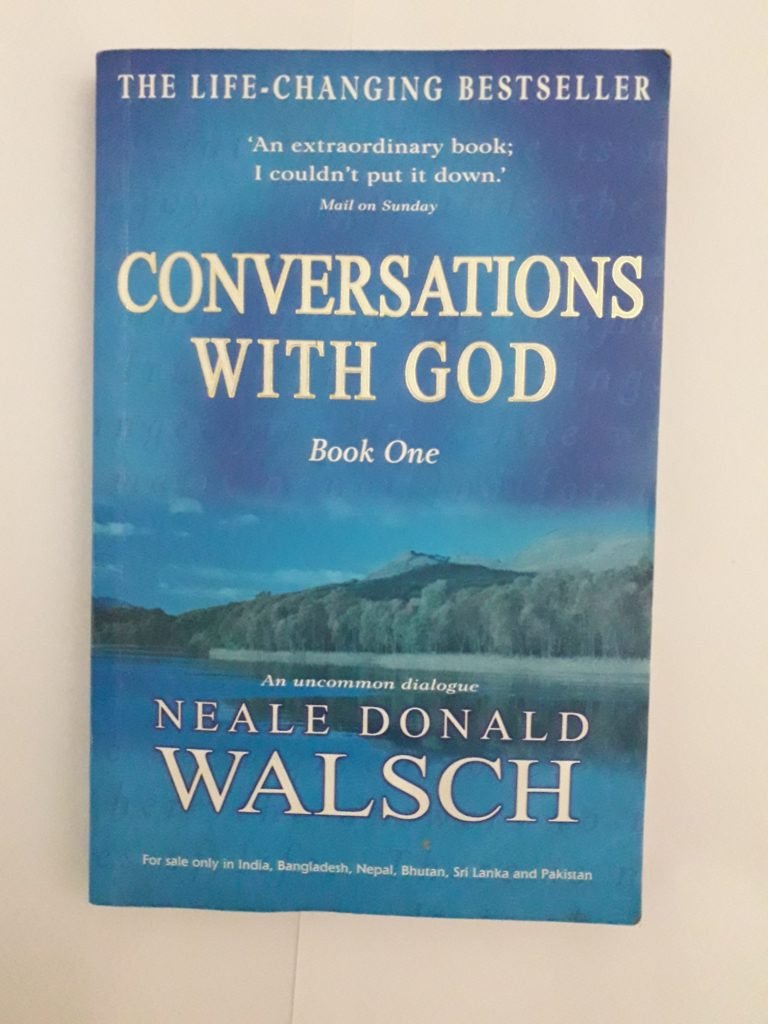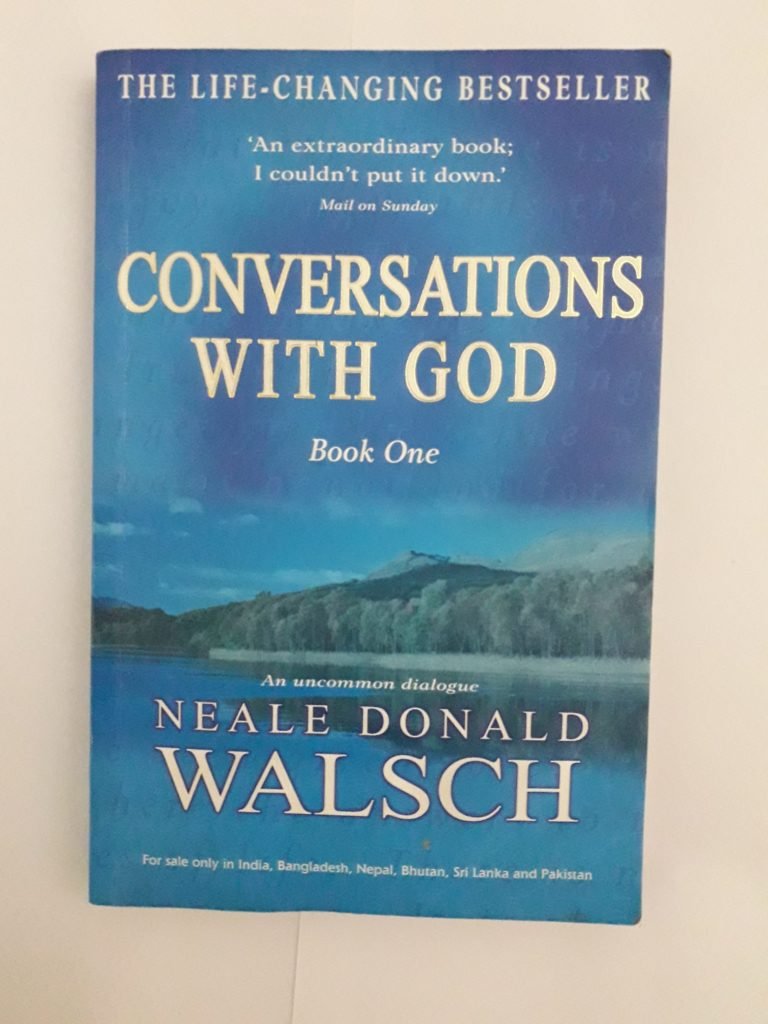 -NEALE DONALD WALSCH
Suppose you could ask God the most puzzling questions about existence – questions about love and faith, life and death, good and evil. Suppose God provided clear, understandable answers. It happened to Neale Donald Walsch.
It can happen to you. You are about to have a conversation.
Walsch describes how he first wrote letter to God when he was experiencing a low point in his life. This book is filled with profound logic and astounding truths.
"This seems so amazingly simple, yet it becomes very complex because there is only one way for you to know yourself as Me, and that is for you first to know yourself as not Me" – God
This self-help book is full of answers to deeper truths and beliefs of life. These answers will change your life and your way of viewing other beings. It states that it is us who creates our pain.
Pain is the result of judgments and we judge everything n everyone. As you will stop doing judgements, the pain will seem to disappear.
We must not see God but he is there with us at every point of our life whether sad or happy.
"There is a divine purpose behind everything –and therefore a divine presence in everything".
If you are also the one with the desire to seek answers from God and want to change your life this amazing book is surely all you need to read.
self-help book #5
The subtle art of not giving a f*ck: a counterintuitive approach to living a good life
-MARK MANSON
In this generation-defining self-help book, a superstar blogger Mark Manson will guide you to figure out what you want in life and how do we achieve it. He also clarifies that it is not important to be positive all the time.
"Wanting positive experience is a negative experience; accepting negative experience is a positive experience".
Manson argues that every human is different in themselves, all have different abilities and gifted with different talents.
Also it is upon us , we must give f*ck about things that we care about and things which actually matter, we must let go of things which don't matter to us.
He advices to get to know your limitations and accept them. "Not giving a f*ck does not mean being indifferent; it means being comfortable with being different".
Don't compare your talents with other's rather find yours. It's your opinion that matters the most.
"The key to a good life is not giving a f*ck about more; it's giving a f*ck about less, giving a f*ck about only what is true and immediate and important".
We must stop running away from painful truths, problems, fears and rather just face them wisely , being confident and courageously. There's nothing wrong in accepting our flaws and working on them.
"The true measurement of self-worth is not how a person feels about her positive experiences, but rather how she feels about her negative experiences".
At one point he also states that how technology is solving economic problem but on the other side giving insecurities, self-doubt and shame. He states various examples explaining that success is not stemmed from determination to be a winner, but from the fact that you must accept your failures.
"Growth is an endlessly iterative process. When we learn something new, we don't go from "wrong" to "right". Rather we go from wrong to slightly less wrong than that and so on".
Using his own life as an example he writes "Improvement at anything is based on thousands of tiny failures, and the magnitude of your success is based on how many times you've failed at something.
If someone is better than you at something, then it's likely because she has failed at it more than you have. If someone is worse than you, it's likely because he hasn't been through all the painful learning experiences that you have"
Manson brings a much needed, moment of real-talk and book filled with entertaining stories giving message to lead more balanced and satisfied life.
i know for sure these self help books are all you need to live your life to the fullest. hope you liked my article. if yes then feel free to share your views and which book helped you the most. thank you, XOXO.