7 Best Natural Hair Oils to Repair Damage and Improve Scalp Health
Most of us don't like oiling our hair right? But sometimes you have to do things which are right for you and one of them is using hair oil once or twice a week. Oiling protects our hair from damage by making them shinier and stronger. Oiling is one of the best ways to keep our hair healthy and to promote its growth.  
Moreover, a good head massage using oil can strengthen your scalp, improves blood circulation and give a relaxing feel. It will prevent thinning of hair, hair fall, split ends and even hair dryness. Along with a good head massage, it is important to limit your heat styling as it results in hair breakage and try to wash your hair with cold water which helps strengthen hair.
But the next question comes that which one should we use or which will be the best for our hair type?  To answer this question I have recommended some of the best oils which will satisfy all your expectations.
Mother Sparsh 30 Herbs Hair Oil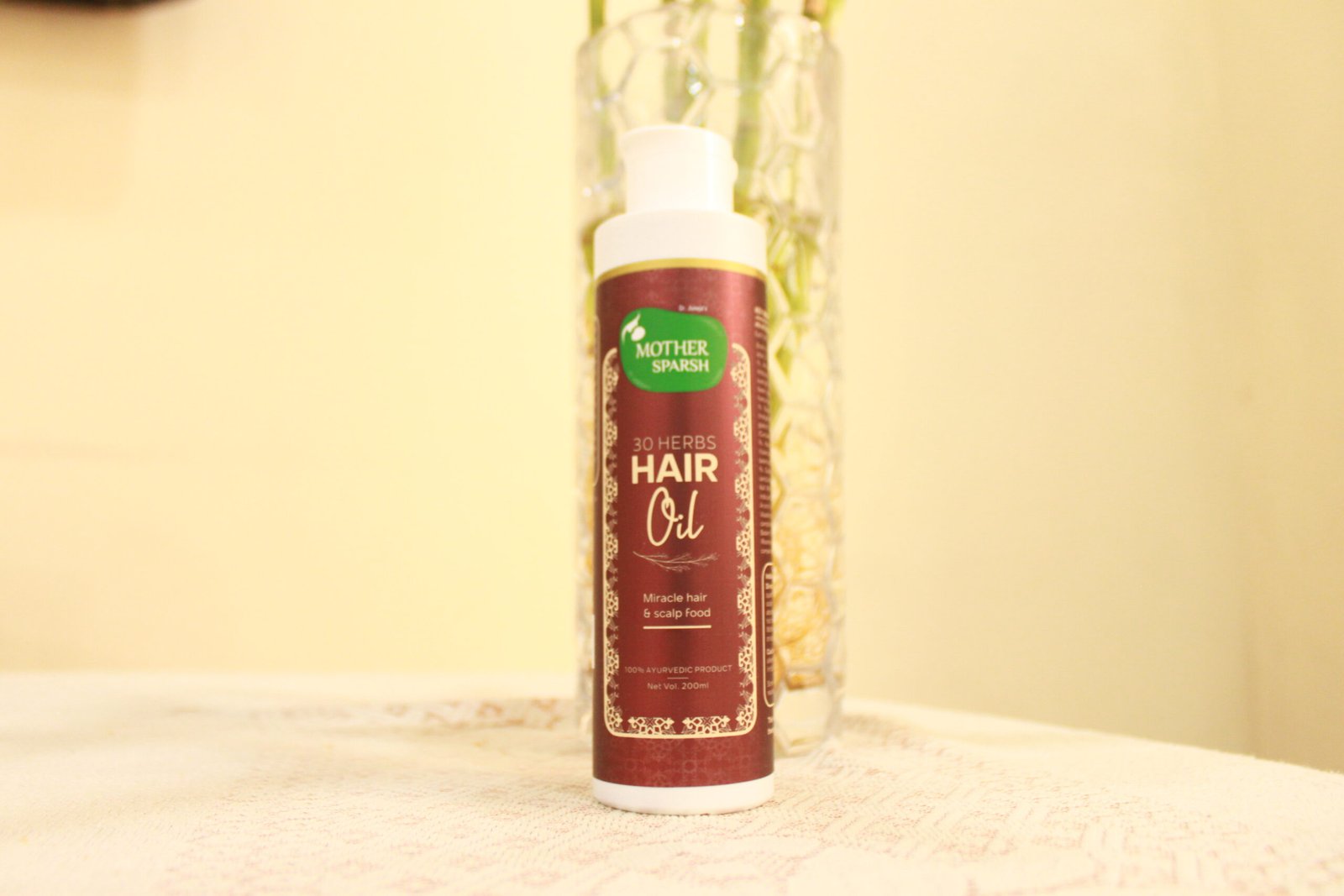 Mother Sparsh 30 herbs hair oil is a nutritive blend of traditional and authentic Ayurvedic formula. It consists of natural ingredients like Brahmi, Bhringraj, Jatamansi, Mulethi, Alsi and Harad, making it authentic ayurveda oil. The oil not only works as a hair vitalizer but also boosts hair growth and density along with that. It works as a great solution to every hair problem, be it hairfall or split ends or hair breakage and provides voluminous and luminescent hair.
Features:
The features that make this oil stand out from other ordinary oils include the fact that it is cruelty-free and free from harsh chemicals. A good head massage with 30 herbs oil invigorates the scalp and stimulates blood flow. All the dehydrated and brittle strand of the hair gets proper nourishment that is required to make them shiny and healthy again.
Apart from that, curry leaves present in the oil makes it antioxidant and antibacterial which helps in reducing follicular damage making the strands stronger. To maintain the pH balance of the scalp and regulate the oil production of the scalp, the oil consists of omega 3 fatty acids and vitamins B1 & E.
How to use: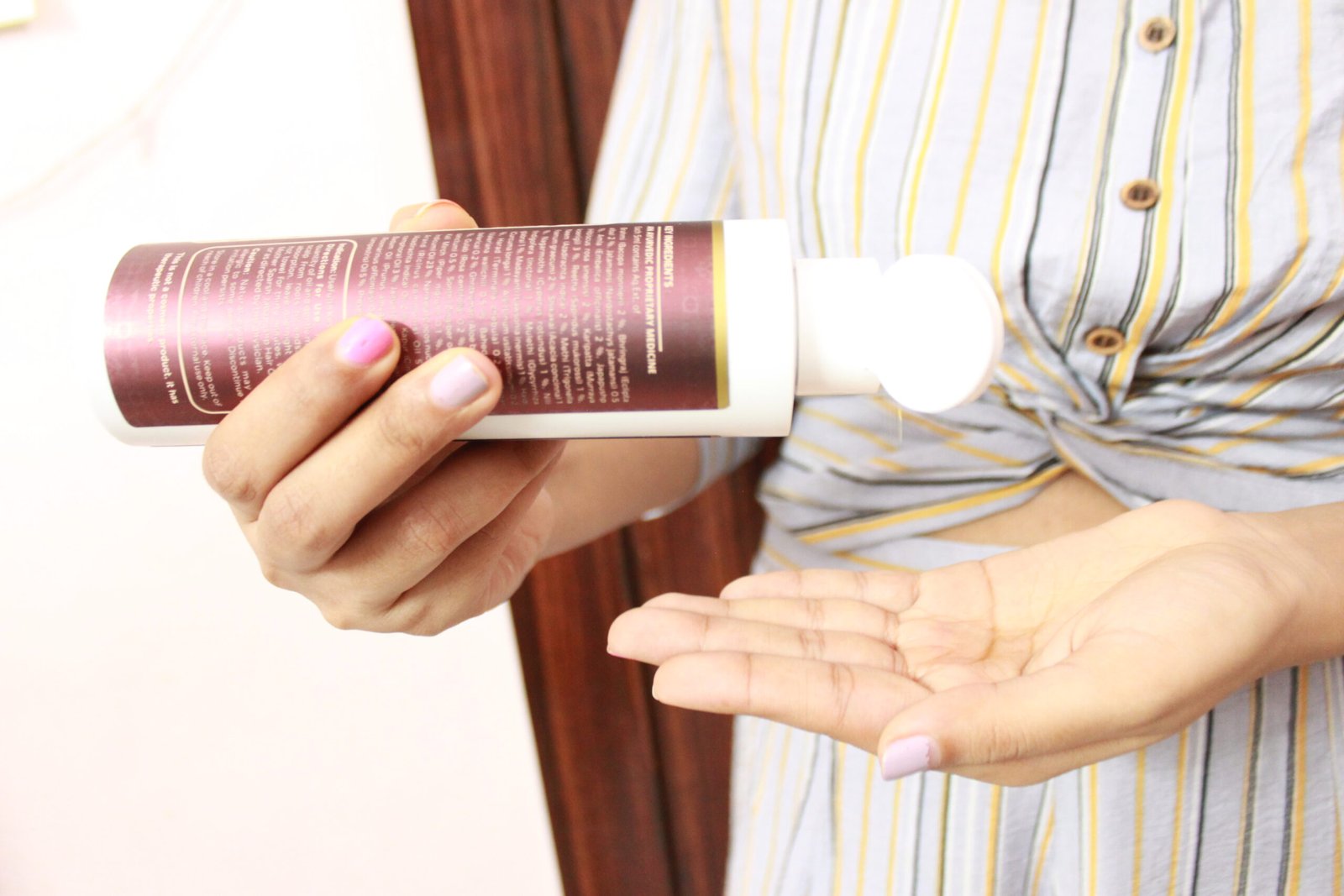 Mother Sparsh 30 herbs hair oil is said to be suitable for all kinds of hair textures resulting in thicker and fuller hair. For best results, massage with this oil twice a week and leave overnight or wrap in a hot towel for thirty minutes once applied. It will help in better absorption of the oil in the scalp.
You can easily buy this 30 herbs hair oil from their official website or even amazon, nykaa too.
Price- 419.30/- (200ml)
Indulekha Bringha Oil
The Indulekha oil is Ayurveda oil which promotes hair growth in four months only. It contains a formula of 11 herbs and essential oils. The oil is said to be free of silicones, dyes, sulfates and scents. Additionally, it is also known for its anti-dandruff and anti-microbial properties. When I tried this particular oil I found its fragrance a little strong.
Hair and Care Fruit Oils Green
The Hair & Care Fruit oil is considered a non-sticky oil. This oil contains olive oil which helps in providing proper nourishment to your hair. The green apple and mosambi extract in it promote hair growth.
Kesh King Ayurvedic Scalp and Hair Oil
This oil helps to prevent hair fall and promote hair growth faster than any ordinary oil. In order to treat several other hair problems, it contains 21 herbal ingredients. Bhringraj in the oil boosts blood circulation enhancing hair growth, Amalaki strengthens the follicles and methi helps in reducing hair fall. The only thing which I didn't like was that the hair becomes very much greasy after applying.
Aroma Magic Stimulate
The aroma magic stimulate helps in moisturising your dry and flaky scalp and also enhance hair growth. Additionally, it also reduces the itchiness on the scalp, leaving a soothing effect. It is not only good for improving hair growth but also makes your hair thicker.
Biotique Bio Bhringraj Therapeutic Hair Oil
Biotique bio bhringraj therapeutic oil is made with botanical extracts. It contains a blend of mulethi, coconut oil, goat's milk, amla and bhringraj which stimulates hair growth.
Mama Earth Onion Oil
The Mama earth Onion Oil boosts hair growth and reduces hair fall problems. It strengthens the hair from root to tip as it contains essential oils of almond and onion seeds. The oil is made up of hibiscus, Amla and sunflowers. And overall it is made with all-natural ingredients. It is said to be Paraben-free, sulfate-free, mineral-oil free, and petroleum-free.
These were some of my recommendations for the best hair oils to enhance your hair growth and the thickening of hair strands. If I talk about my favourite hair oil, it would be Mother Sparsh's 30 herbs hair oil. It got all the authentic ayurvedic ingredients and helps get rid of the itching on the scalp quickly. It not only boosts hair growth but will also help get rid of dandruff problem. Let me know in the comment section below, which oil you liked the most.
#ayurvedaforhairhealth
#carewithayurved
#herbskahairsecret
#mothersparsh