7 Best Baby Wipes for sensitive skin
You must be aware of the fact, how sensitive and soft a baby's skin is and due to which it requires special care. It can be really challenging at times to choose which product is best for your baby as there are so many options in the market. Baby wipes can be one of those products. While buying baby wipes for sensitive skin it is vital to make sure that the wipes are gentle and chemical-free so that the baby won't get rashes or any kind of skin allergy.
There are various different factors based on which you should make the right choice, such as thickness, moisture and softness. If you are also concerned and confused about which brand to choose for your baby, then I guess you have landed on the right page. Here I have mentioned some of the best baby wipes in India with the price.
1. Mother Sparsh 99% Pure Water Wipes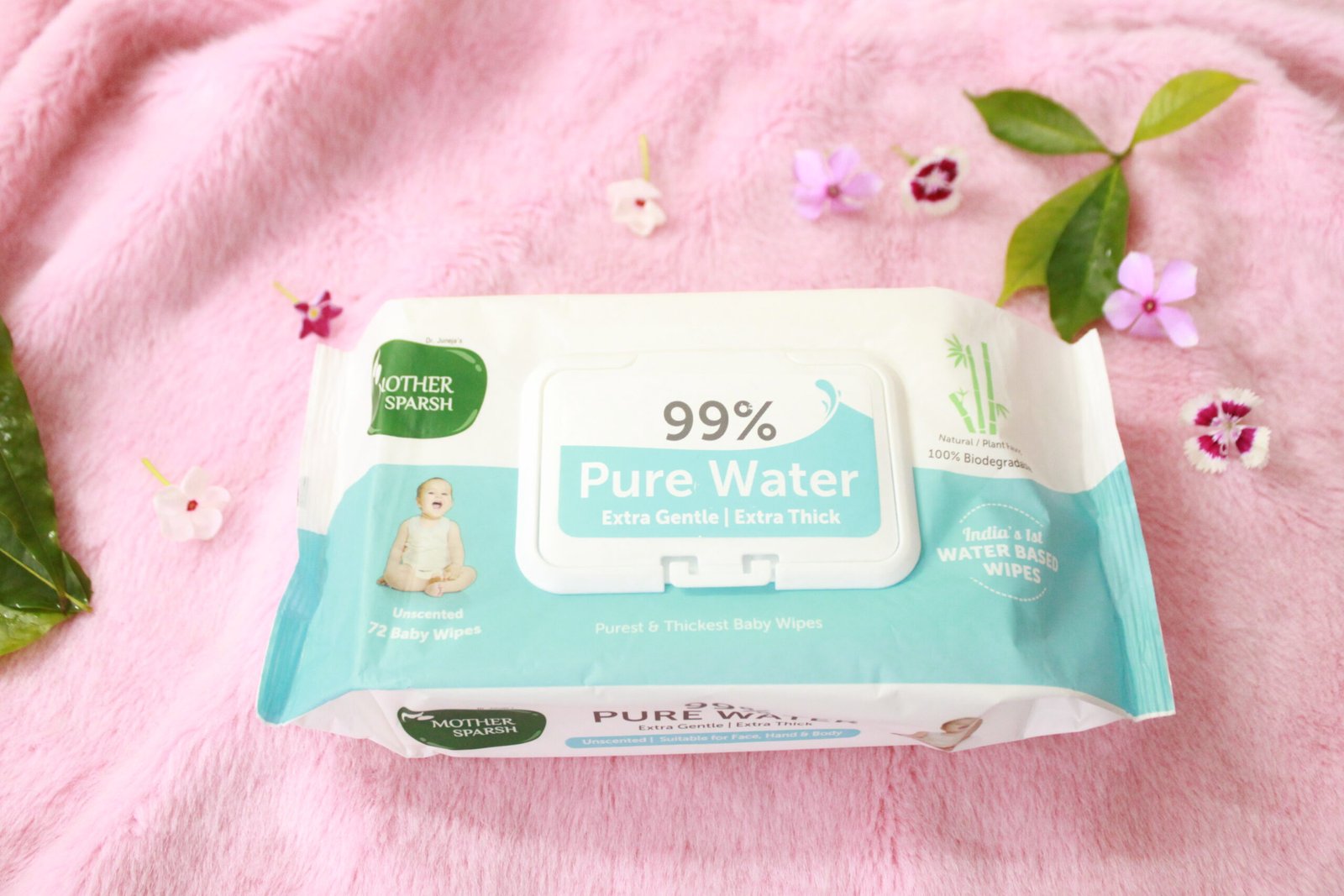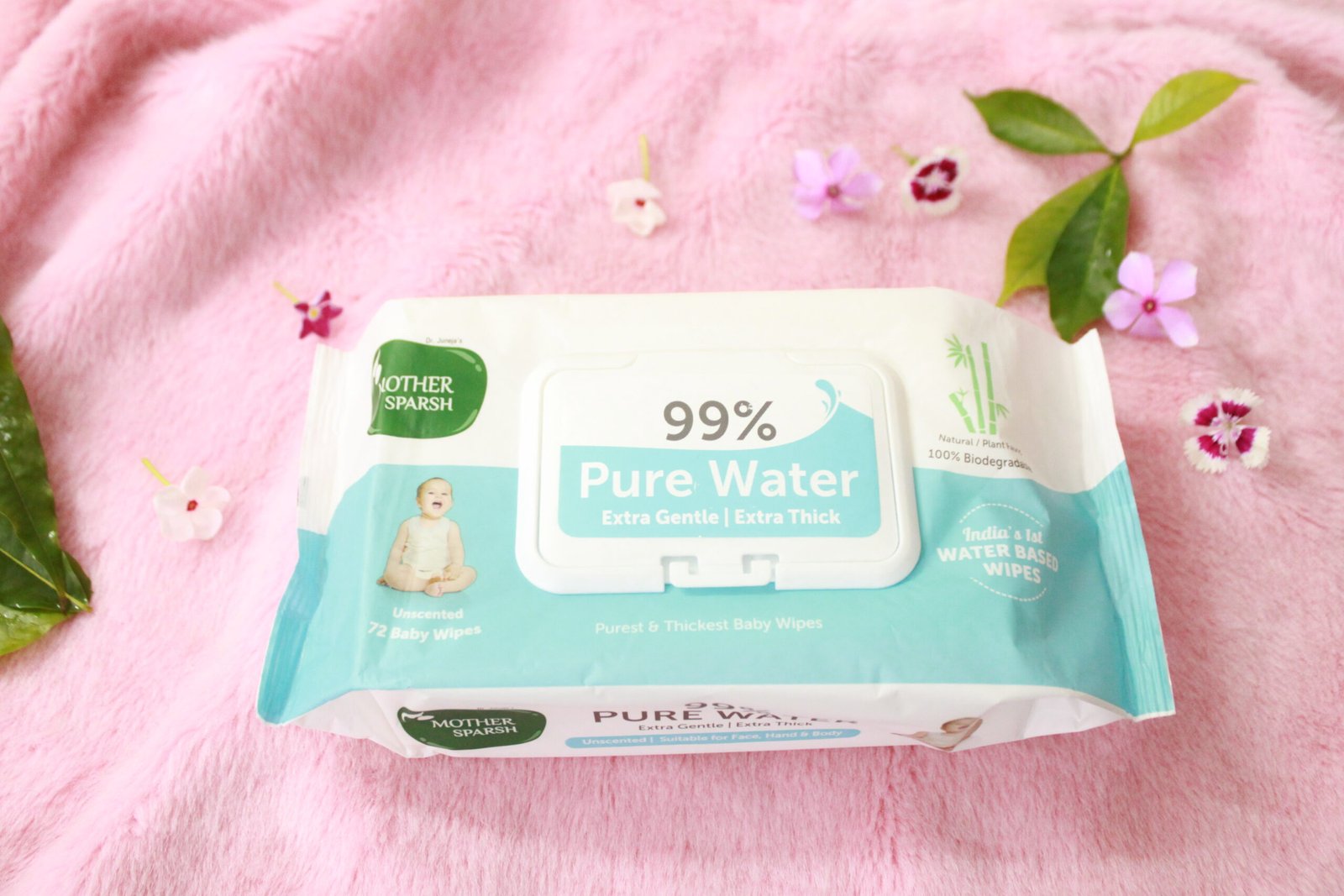 Mother Sparsh 99% Unscented Pure Water Baby Wipes are specially created for babies with normal to sensitive skin. These wipes are made of Plant-Based Grade cloth and 3 times thicker along with prolonged wetness, which makes them stand out from others. As the name suggests, they are 99% pure unscented water-based wipes which comes in a cottony soft fabric to ensure the gentle touch and protect baby's skin from rashes or allergy. They comes with the multi-purpose quality as it can be used to clean baby's mouth, hands and body.
In fact, Mother Sparsh pure water wipes are 100% Biodegradable wipes. Some wipes really fail at cleaning properly but unbelievably these wipes make cleaning easy in one go. As all the little ones have the habit of putting their dirty fingers in their mouth all the time, these wipes can be used to easily clean their hands too. Additionally, these wipes are dermatologically tested & clinically examined for rashes and skin infections.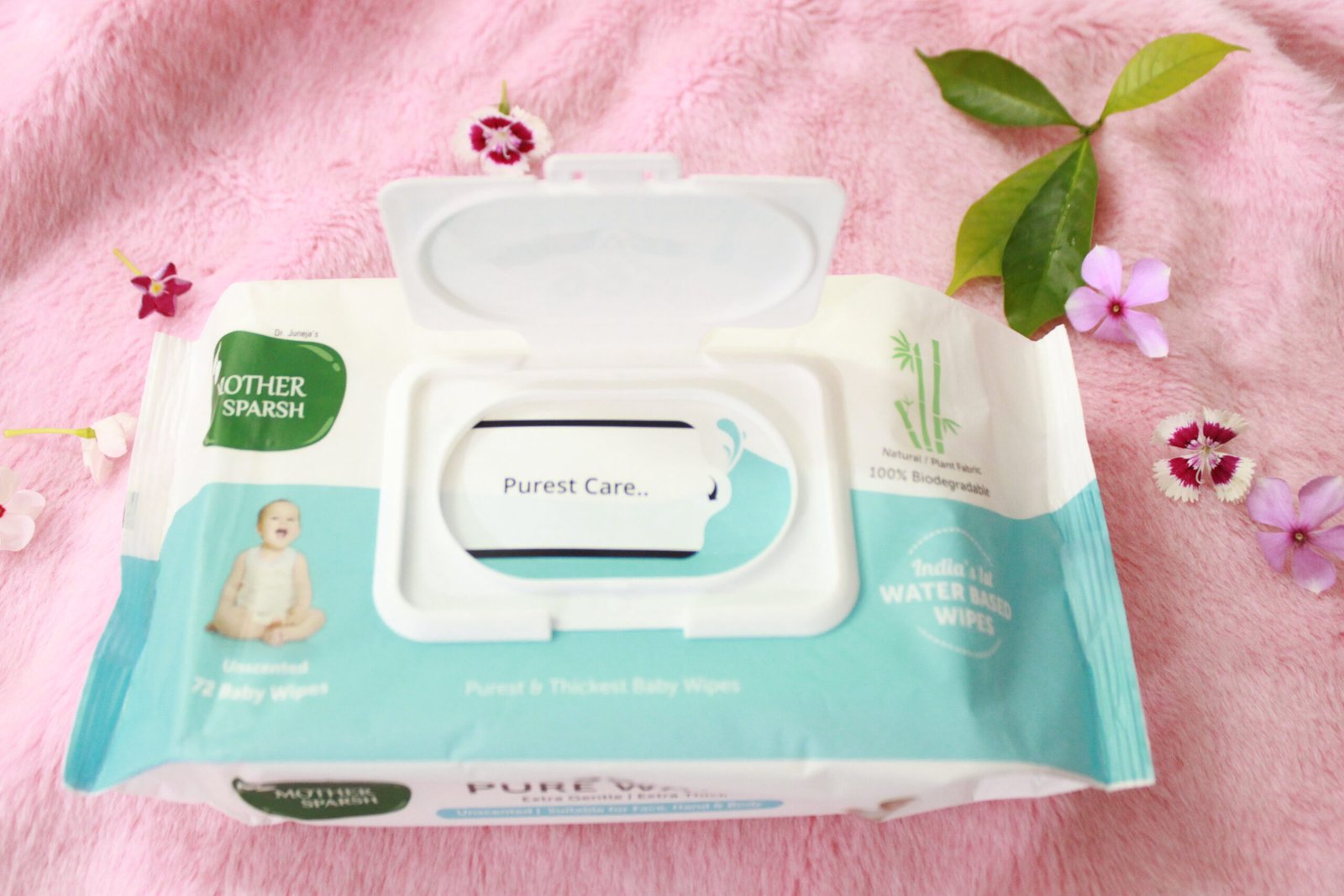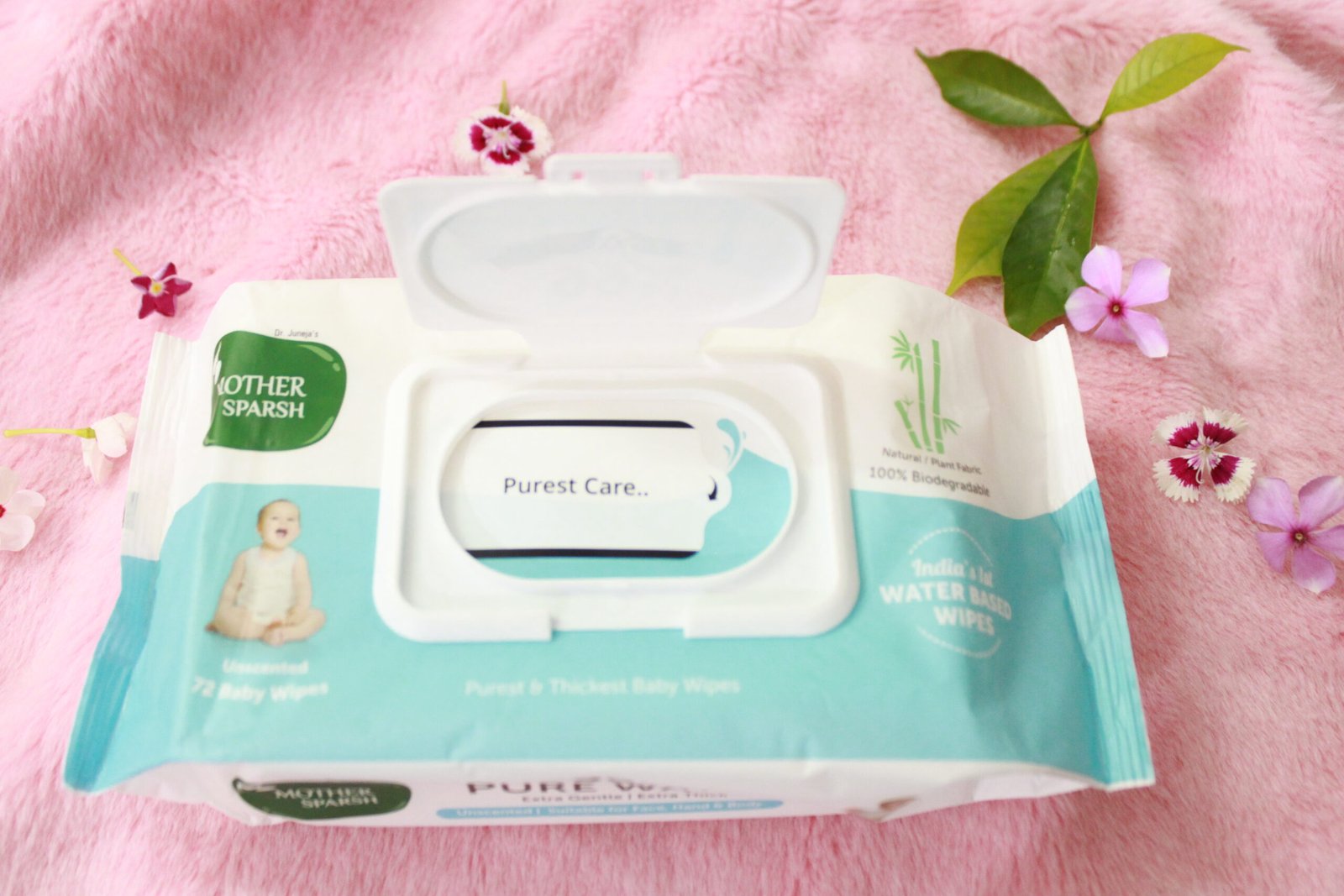 The packaging of these wipes is really good and travel friendly, as you can see in the picture; it comes with moisture lock lid packaging just to ensure that wipes don't dry out quickly. You can buy these wipes from their official website and even on any of the online stores like amazon, nykaa and so on.
A pack of 72 wipes will cost you Rs. 299 only. You can also check out their official site for some super saver packs and other products.
2. Pampers Fresh Clean Baby Wipes
Pampers have quality texture and hypoallergenic quality to ensure gentle cleaning without giving rashes. They also come with protective packaging to lock the moisture and have a refreshing scent. You can buy them at any online store for Rs. 185 (64 wipes).
3. Johnson's Baby Skincare Wipes
You definitely must have heard about this brand as it is India's most trusted brand by Johnson & Johnson. These skincare wipes are created with advanced fiber technology which contains moisturizing lotion to keep the baby complete diaper rash free. Johnson's baby skincare wipes are soap-free and alcohol-free which makes them safe for the baby's gentle skin. You can buy these anywhere at Rs. 75 (20 wipes).
4. Huggies Baby Wipes
Huggies baby wipes come with 68% natural fibres. Each wipe contains cucumber, Aloe Vera extract, and vitamin E to provide cooling and moisture to the baby's sensitive skin. They are lightly scented and clinically tested for safe and gentle care. There is just one drawback of these wipes that they can be torn easily as they are very delicate. They can be bought for Rs. 220 (72 Wipes).
5. Mee Mee Baby Gentle Wet Wipes
In order to protect the baby's gentle skin from allergies and rashes, wipes are said to have the gentlest touch and infused with Aloe Vera extract to hydrate the skin. They are created with spun lace and non-woven material which is dermatologist tested. These wipes can be suitable for babies with sensitive skin. The only drawback of these wipes is their packaging, the wipes dry out quickly. You can get a Pack of 3 for Rs 297 (72 wipes each).
6. Himalaya Herbal Baby Wipes
Himalaya herbal baby wipes contain natural ingredients like Indian lotus and Aloe Vera extracts. Also, they are infused with moisturizing baby lotion so that skin won't get rashes. These wipes can be used for normal skin babies. Moreover, they are alcohol, silicon and lanolin-free wipes which makes them non-toxic and chemical-free. Himalaya herbal baby wipes pack of 72 wipes will cost you Rs. 184 only.
7. Mamaearth Organic Bamboo Based Baby Wipes
As the name suggests Mama earth's bamboo-based wipes are 100% organic and made of bamboo fiber. These wipes contain a blend of Aloe Vera, shea butter, lavender oil, and almond oil to give the baby's skin appropriate moisture. The fact that they are Pediatrician-tested and clinically tested make them safe for babies. You can buy these for Rs 249 (72 wipes).
So these were some of the best Baby wipes in India that you can choose for your baby. I personally liked Mother Sparsh 99% pure water wipes considering various factors but most importantly because they cannot be torn easily, their packaging is really good and they are 100% biodegradable.
There is a common question that comes to everybody's mind that if we can use baby wipes to remove makeup? The answer to this question is YES! Absolutely you can use these to remove your makeup too. Feel free to comment down your favourite brand.
babywipes
mothersparsh
purewaterbabywipes
unscentedbabywipes
unscentedhappiness
unscentedwaterbasedwipes
unscentedwipes