Red Tractor Blanket – Review
Having a baby is one of the most magical and grateful feelings for every parent. Taking care of the child is the parent's responsibility which for the most part requires suitable products. Specified products, like a good quality blanket, are preferred for babies because of their delicacy and knowing that babies can't resist much cold weather whether it's because of the winter season or the usage of air conditioners. OneFridayWorld blankets are a complete rescue when it comes to good quality.
So recently I got a chance to review one of the products from the collection offered by onefridayworld which is a blanket suitable for little ones.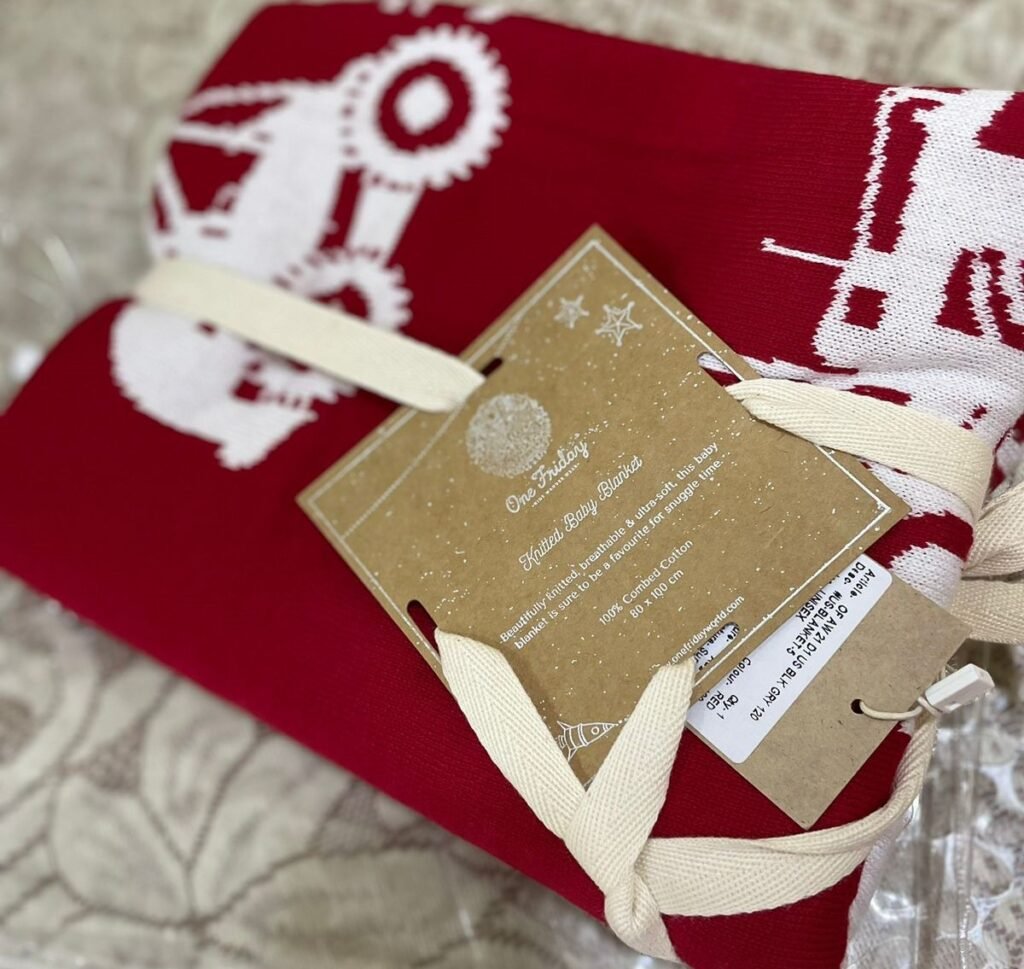 Some exceptional features of the blanket are listed below for reference :
1. Conveyable blanket
Sometimes blankets take up a lot of space and are puffy but talking about this one in particular, it takes less space which makes it easier to carry while travelling with your baby. The feature of being lightweight also adds up to making it travel-friendly and can be handled effortlessly.
2. Extreme comfort
Babies tend to get cranky by anything that makes them uncomfortable in any way, This blanket gives a soft touch when wrapped around the baby, causing no discomfort.
Being lightweight again adds to the aspect of being suitable for babies. Also, gives a level of comfort by letting babies sleep calmly so that they can wake up fresh and happy.
3. Snuggly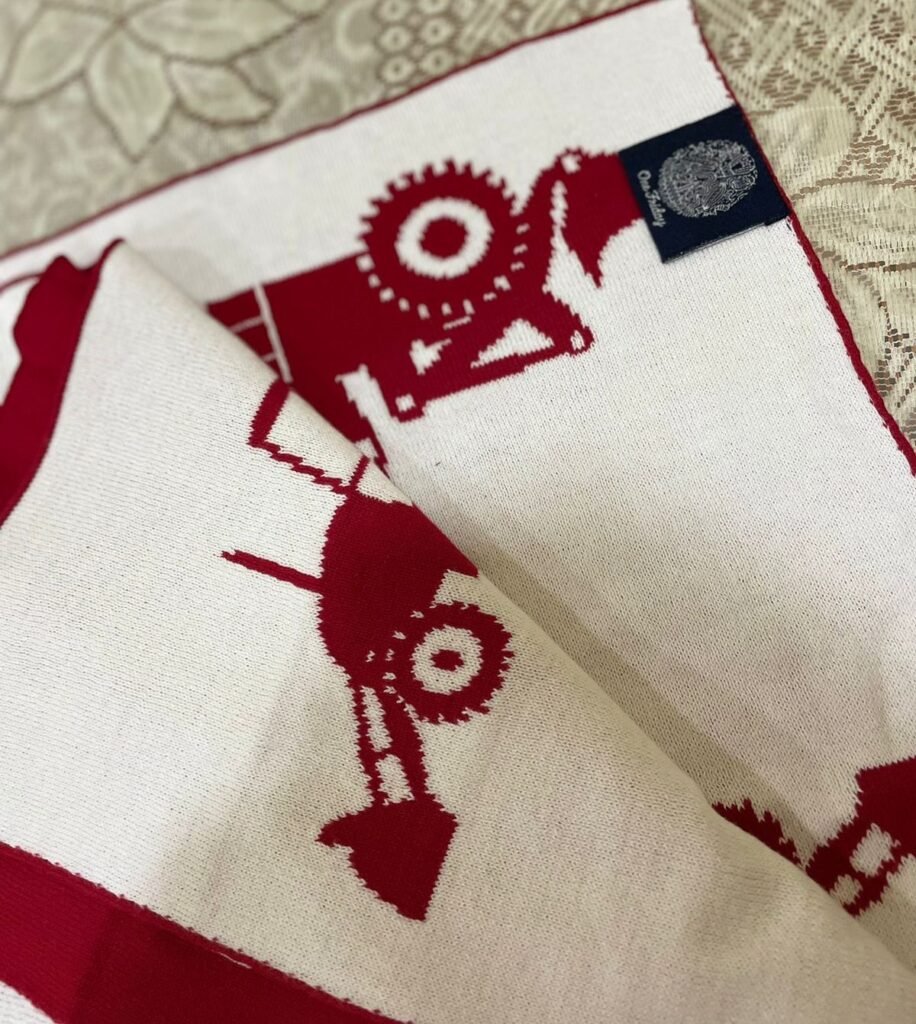 This is one of the basic features that a blanket should be snuggly. Does the question automatically arise whether a thin blanket will be warm enough or not? If yes then there is an answer which is quite simple. This blanket can be thin but the quality of the product provides warmness and a cosy feeling. It restrains extreme cold air preventing sickness of the baby at its best.

4. Easy wash blanket
 It's an organic knitted blanket composed of cotton fabric. Efforts required for washing such blankets are very less, it can be machine washed but ironing it is not suggested.
5. Appearance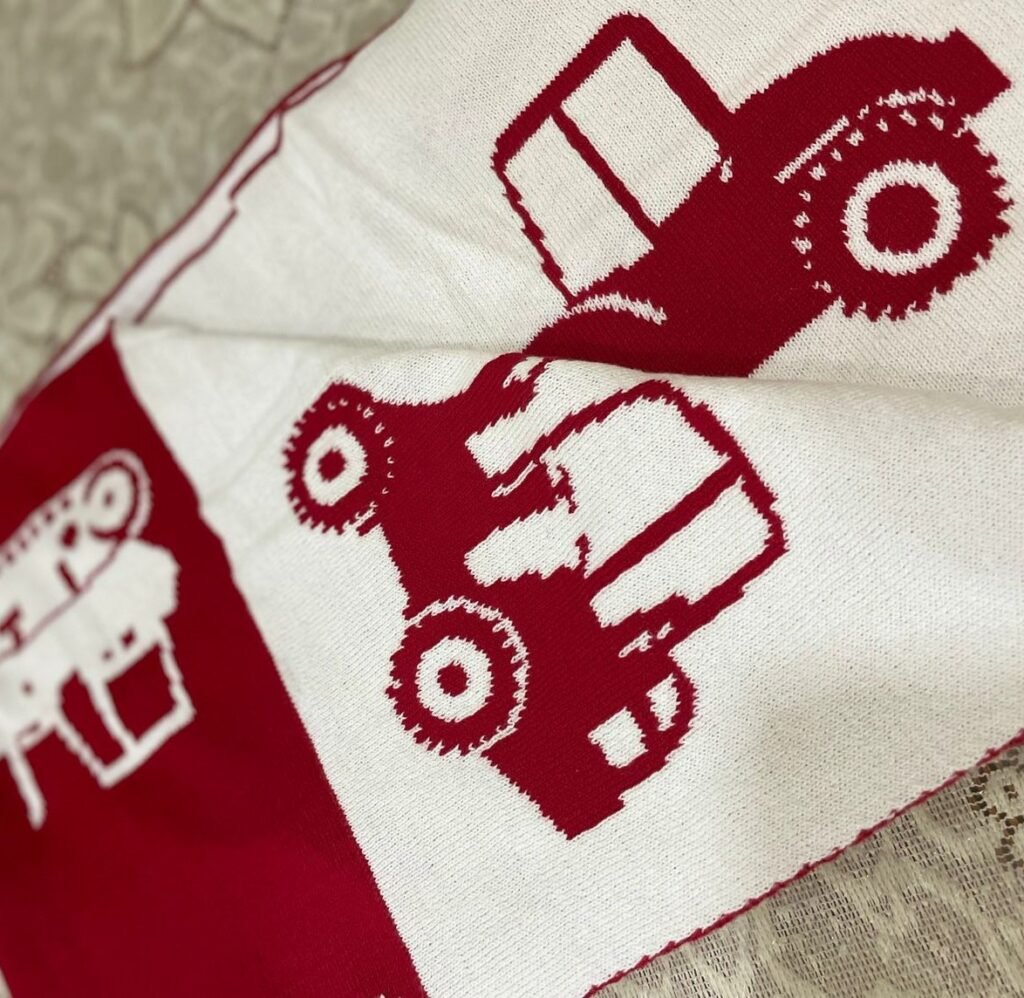 Speaking of its appearance as seen in the picture, it's red in colour along with the abstract print work which gives a decent and childish look. Some of the blankets give a shabby look while wrapped which is not the case with this one.
6. Compact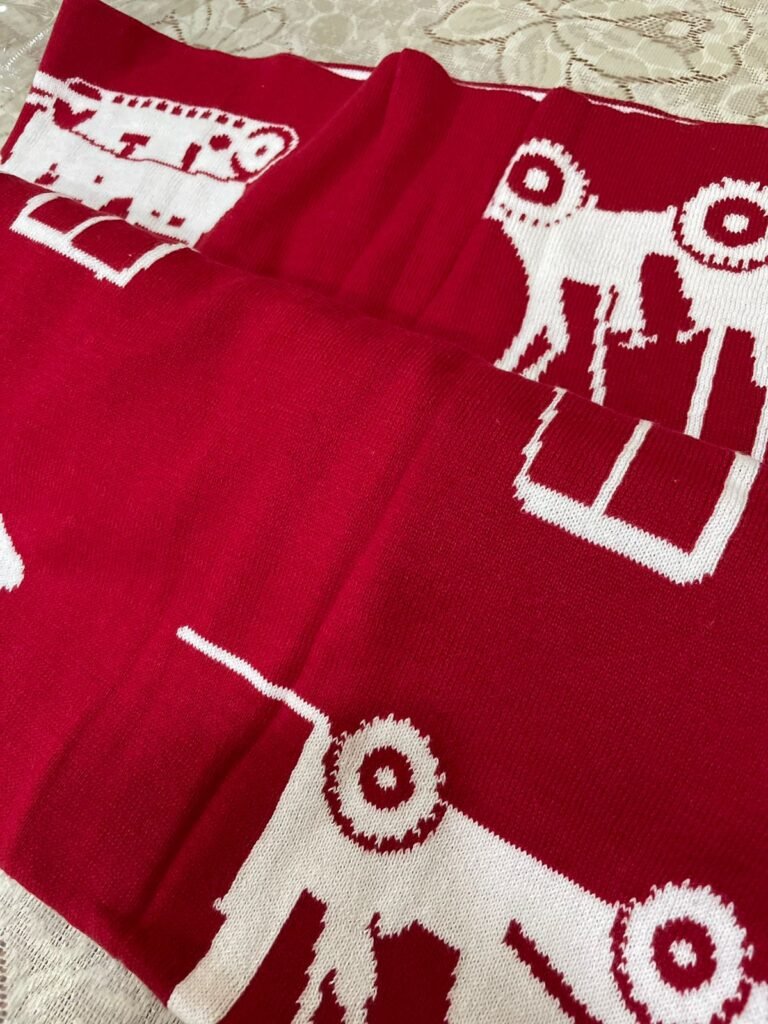 With so many things required of babies whether related to clothing, body-care products or toys; it can be a task to make space for everything. The problem with storage is not an issue anymore in the case of a blanket. Minimal space would be enough to store it.
Lastly, onefridayworld presents a good range of products, especially for babies or kids which can be worth the try. The packaging was decent and admirable. Moreover delivery took reasonable days to reach the consumer's address.
I admire babies a lot and doing this review was a great experience for talking about babies' necessities in terms of blankets. Hope you find this appropriate and useful for your little one. 
For some healthy products don't forget to read SAFFOLA FITTIFY PRODUCT REVIEW | HEALTHY CHOICE
healthy lifestyle