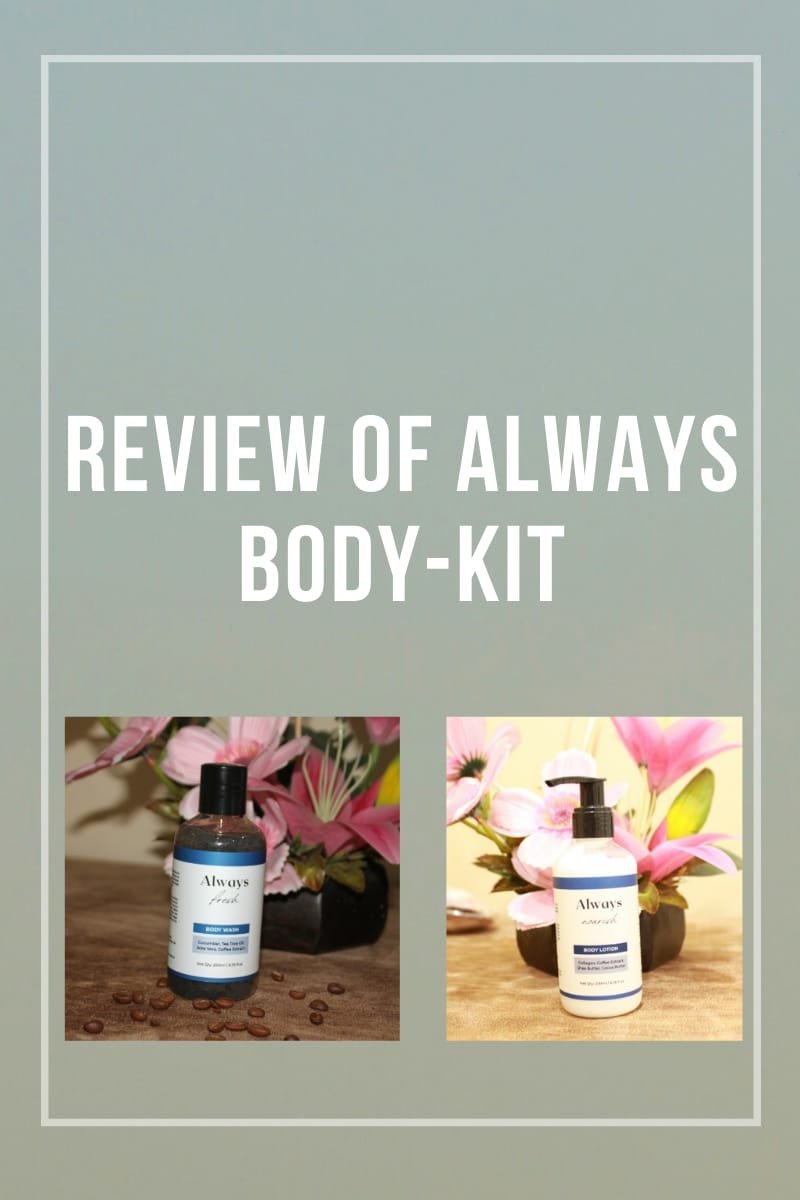 Review of DO MORE ALWAYS Body-Kit
At times, it can be a really difficult task to decide on which skincare products to use in a daily routine. There are so many different competitive brands in the market which makes it even harder to choose from them. If you are also in search of some good skincare products, then I guess you're on the right page. Recently, I got my hands on some skincare products of the brand " Do More Always".
Additionally, this brand is different from other brands as The Always Personal care range is specially created for people who choose to live an active lifestyle and it ensures to fulfil the needs and demands of athletes and individuals who are gym freaks or sweat a lot in daily routine.
I tried the products for over a week and then decided to share the review of the products with you all. In this blog post, I have reviewed their body Kit products including Always Nourish (Body Lotion) and Always Fresh (Body Wash). You can buy their products from their official website or amazon too.
ALWAYS Fresh Review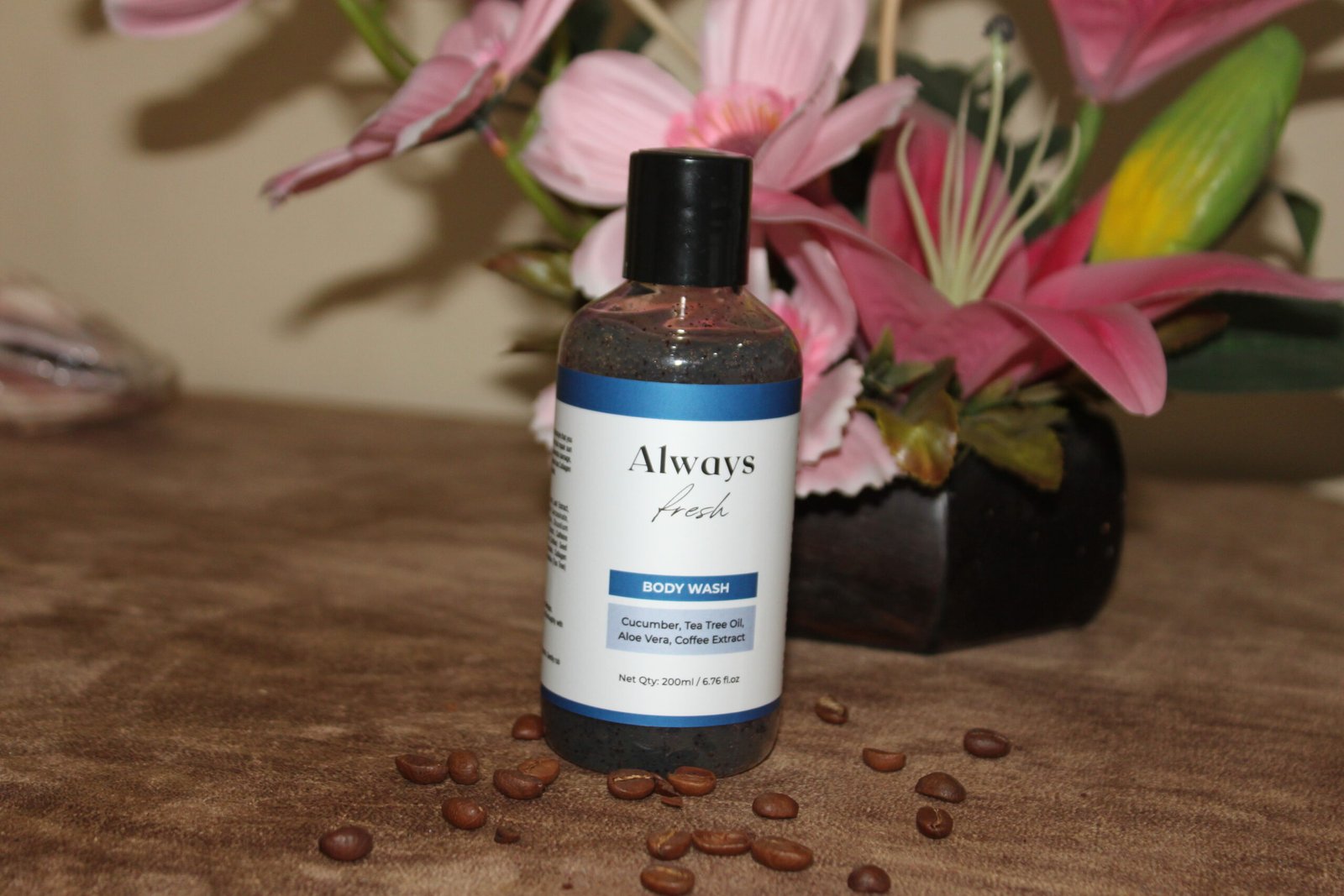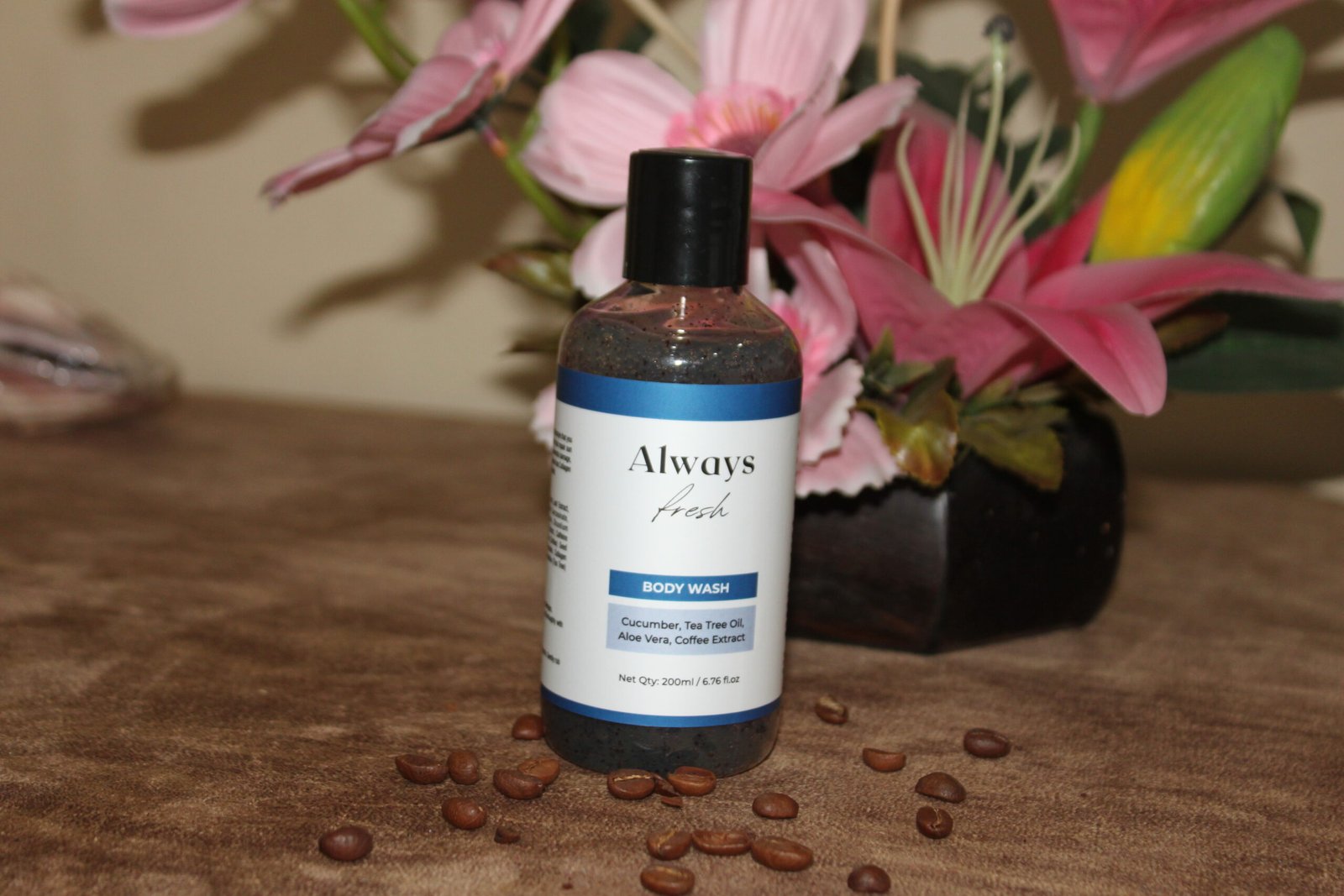 Always Body Wash is a lather foaming body wash that provides gentle exfoliation as it contains real extract. I loved the always body wash as, unlike other body washes, it doesn't cause any irritation or dryness. One of the qualities that make it stand out from other body wash is that it helps in fighting body odour and inflammation, giving you a feeling of freshness especially during hot summers.
INGREDIENTS
– Tea Tree Oil makes it anti-inflammatory and anti-bacterial which helps prevent body acne, skin dryness and rashes.
– Cucumber leaves a soothing effect on the body and even treats sunburn resulting in natural radiant skin.
– Extracts of aloe Vera provide necessary nourishment to the skin and works as a powerful antioxidant.
– Coffee, as we all know, is a good source of Vitamin E, which helps in brightening and tightening the skin.
Steps to use
Step 1 – Take a few drops of gel on your palm or a loofah and form a lather.
Step 2 – Once the lather is formed, rub all over your body & rinse with water.
Step 3 – Take a dry cotton towel and pat it all over your body.
Perks
Always fresh body wash is clinically tested and made with superior quality ingredients. It is suitable for all skin types. Additionally, it is cruelty-free with no Parabens, No Phthalates and no Triethanolamine.
ALWAYS Nourish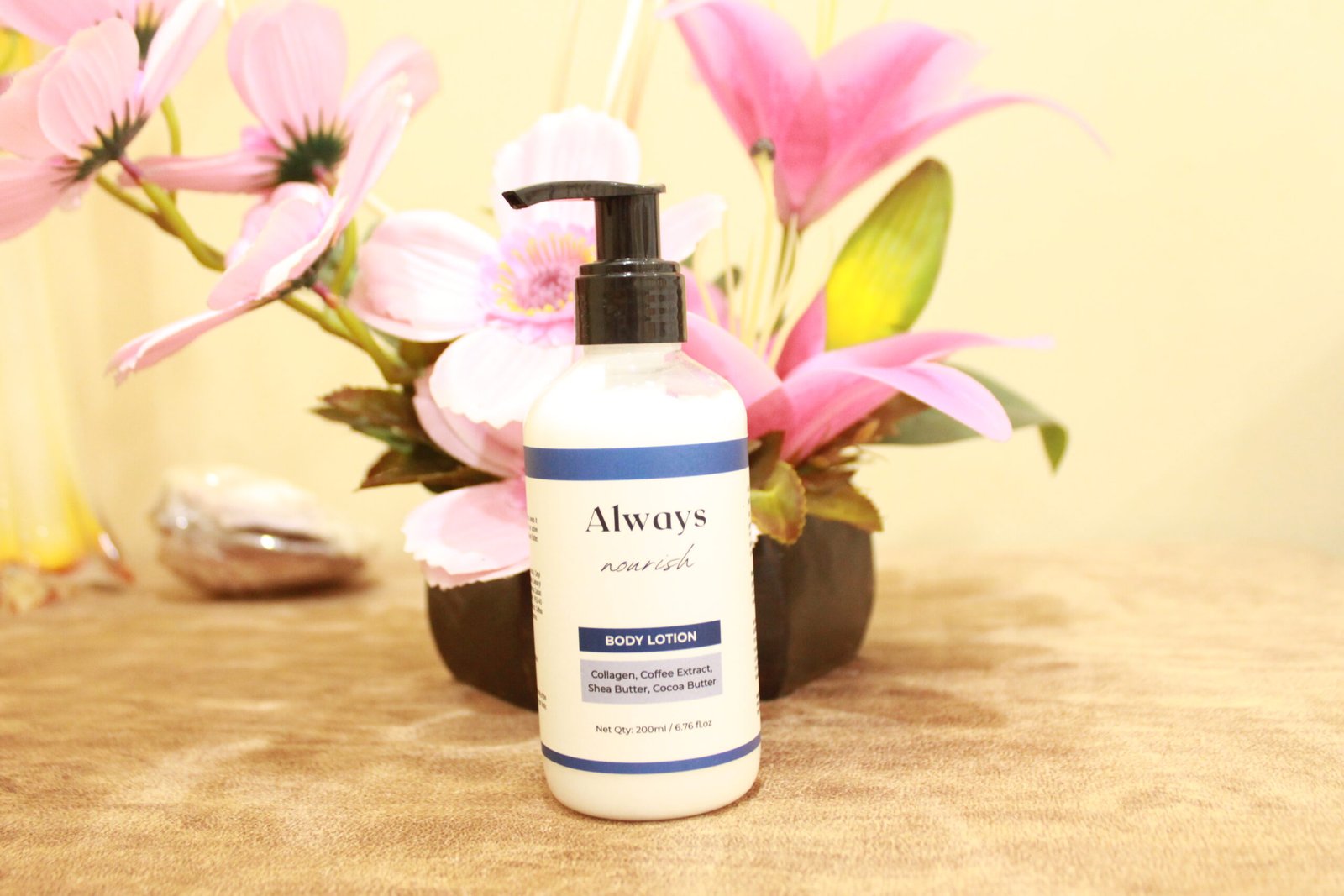 Always nourish body lotion keeps your skin hydrated and nourished at the same time. It is lightweight and helps to overcome skin problems related to dryness. One of the main features of this lotion is that it is non-stick, which makes it more comfortable to use on any skin type.
Moreover, this body lotion makes your skin super soft and lithe. It also contains less harmful chemicals making it beneficial for one's skin.
INGREDIENTS
Shea butter plays the main role in moisturizing dry skin and restrains itchiness. It also contains some vital vitamins that act perfectly for every skin type and prevents skin damage.
Cocoa butter acts as a skin glowing agent by reducing the darkness and dullness of skin. Skin nourishment is one of the key features of cocoa butter.
Mango butter reduces the chances of wrinkled skin and gives protection from UV rays too. Additionally, it makes skin soft and less itchy.
Collagen is efficient in skin-strengthening and gives a proper structure to your skin, preventing it from sagging.
STEPS TO USE
Step1 – Apply always nourishing lotion after taking a shower by using always fresh body wash.
Step2 – Take an appropriate amount of lotion in your palm and after rubbing your palms together, apply it all over your body.
Step3 –  For better absorption, massage with it gently.
Perks
Always body lotion is made with safe ingredients with no Parabens, No Phthalates and No Triethanolamine. Additionally, it is suitable for all skin types and best according to the Indian climate. Always nourish not only works in healing and brightening of skin but also repairs skin barrier damage.
 So this was my always body wash and always body lotion review and honestly, it turned out to be great. Along with that I just loved the packaging in which the products came in. The wait is over, go check out yourself. Do comment below which product you loved the most.