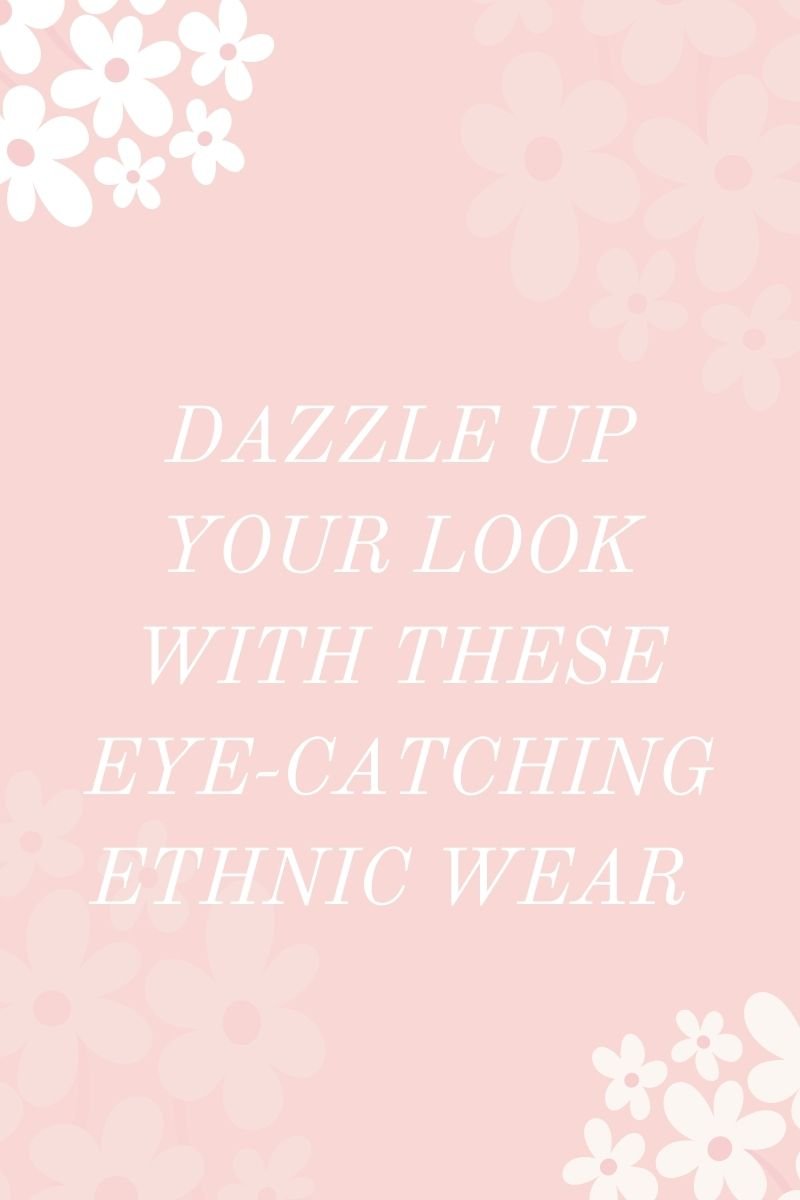 Dazzle up your look with these eye-catching ethnic wear
Being an Indian, I know how tricky it can get while choosing the suitable ethnic wear for the right occasion. Over time, fashion and trends keep on changing. Even there are times when old trends become a new fashion with slight tweaks. From pakistani suits that are so elegant to Cape style dresses, ethnic outfits vary from several styles according to comfort.
When we talk about fashion and style, a few styles never go out in the fashion industry and can be worn on almost every occasion, including Pakistani suits, Anarkali suits, and gowns. They look stunning when paired with some exquisite accessories. You can easily rock with these ethnic outfits this festive season. Personally, my go-to comfort ethnic outfits are either gowns or pakistani suits. But, again, because I find the right for almost every occasion. But if you are also setting for your comfort ethnic outfits this festive season, you are on the right page. 
I have mentioned some unique yet sophisticated and gorgeous ethnic outfits that can be worn on several different occasions.
1. Anarkali Suit
I love Anarkali suits. I mean, I love how they just lighten up the look and make you look taller. Anarkali suits look stunning and slimmer. It can be worn on different occasions like Pooja, festivals like Diwali or rakhi, Roka ceremony, etc. There is no need to accessorize much when wearing an Anarkali suit; it alone is enough to dazzle the look. Just wear some earing with the outfit, and you are done.
2. Pakistani Suit
I find them suitable for ethnic wear as they are really comfortable to wear. Moreover, they can be styled in different patterns and are worn on the occasions like Eid, Teej festival, or any wedding celebration. People like Pakistani suits because they are lightweight and have a smooth texture, making them ideal for even daily wear. Furthermore, the influence of Bollywood celebrities is also making it irresistible.
3. Organza Sarees
I just don't want to get started on this! Organza sarees are just so in fashion these days. They give a sophisticated and elegant look. No matter what the occasion is, a saree can be worn on every occasion, be it a festival or wedding. So if you are looking for some good saree styles, I would suggest going ahead with organza saree. These days pop colours, and pastel colours are more in trend.
4. Kaftan Style Dresses
Kaftan style is preferred more because of its level of comfort. It is really comforting and yet ethnic. Recently, it was more in trend as several celebrities were also seen wearing Kaftan style outfits. This style can be worn not only on occasions like festivals or weddings but can also be worn while visiting relatives or going on a trip.
So these were some of the styles that I love the most when it comes to ethnic wear outfits. So let me know in the comment section below. What's your favourite one?
You can also refer to these websites for some aesthetic styles and fashion guides.