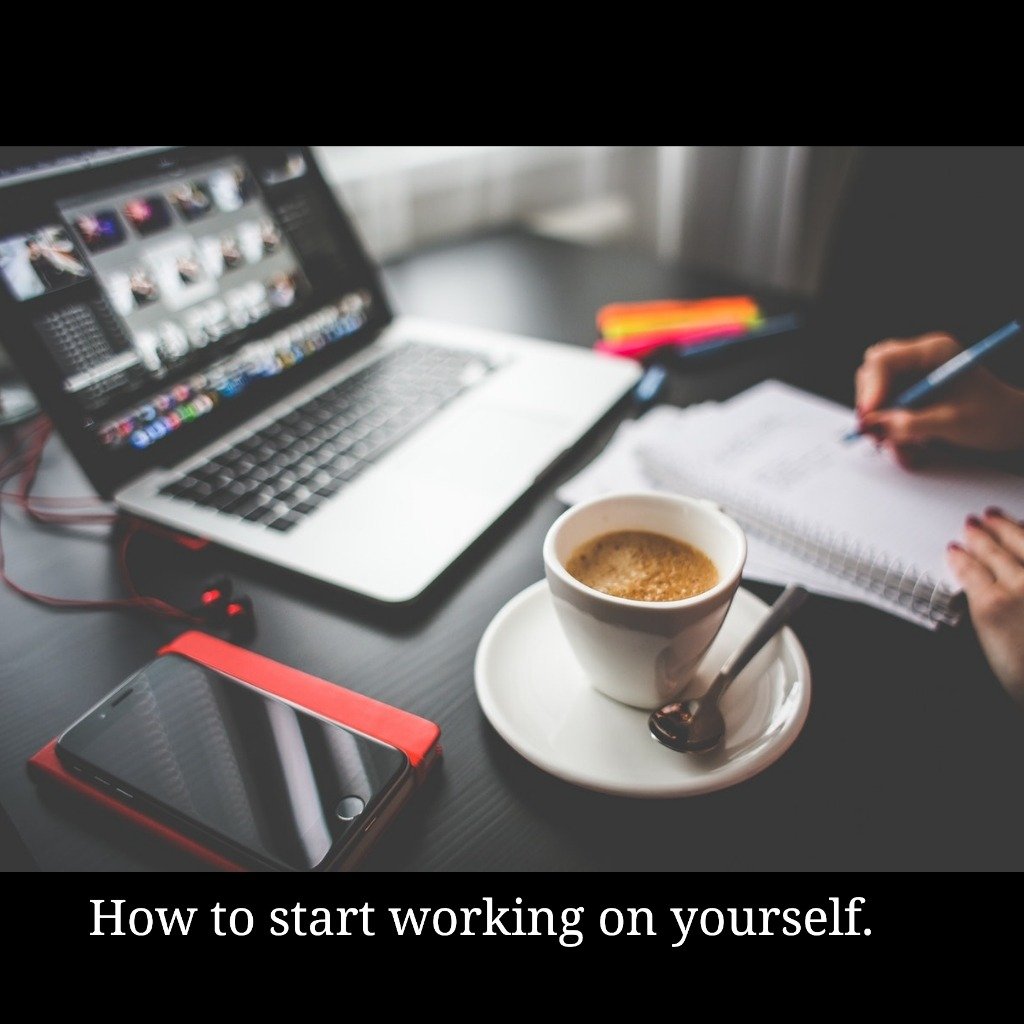 How to start working on yourself
How to start working on yourself!
I was really stupid till last year although as I entered into my second year in university, I realized there is nothing more meaningful than to pursue a life full of development and betterment.
It is through improving ourselves that we will get the most out of life. Bettering our self improves our quality of life and gives us something to work towards.
Here are 15 simple steps on how to start working on yourself to improve the quality of life:
1. WAKE UP EARLY:
"Early to bed and early to rise makes a man healthy, wealthy and wise".

Ben Franklin
Waking up early has been recommended by many famous personalities in order to improve your productivity, gain better concentration, and sustain a healthier routine and to improve your quality of sleep.
2. HAVE EXERCISE ROUTINE:
Physical activity or exercise can help you improve your health and give you long-term health benefits. A minimum of 30 minutes a day you should exercise or even can go for a walk. It will boost your energy and you'll feel more relaxed the whole day.
3. DON'T HOLD ONTO PAST:
It is vital to let go of your past. Forgive, forget and move on. Holding on to your past will only stop you from being a successful and happy person.
4. AVOID NEGATIVE PEOPLE:
It is very important to remove negative/ toxic people from your life, in order to improve yourself. They will always drag you down, nothing more. Spend less time with people having a negative mindset.
5. OVERCOME YOUR FEARS:
All of us have fears. Be it fear of losing, fear of public speaking, fear of getting scold or any other fear. Fears reflect the areas in which you can grow.
6. ACKNOWLEDGE YOUR FLAWS.
No single person on this earth is flawless, what matters the most is how we understand them and how we work on them rather than hiding them.
7. LEARN PUBLIC SPEAKING:
Public speaking is one of the most required skills that everyone should develop in themselves. It could be the deciding factor in your career development, business and your relationships with everyone as well.
8. TRAVEL TO GAIN EXPERIENCE:
You will change immensely as a person when you will start travelling and start experiencing different ways in which people live.
9. READ BOOKS:
Books are said to be human's genuine best friends. Books are authentic sources of wisdom. Some of the books that I've found useful are- think and grow rich, the habits of highly effective people and the power of positive thinking.
10. WORK UPON YOUR TO-DO LIST:
TO-DO Lists help to get more organized in life. If you succeed in completing your to-do list that's the sign that you have started working on yourself. Make your list according to your capability. Don't set too high that you fail to complete it and don't set too low that you don't even need to do anything.
11. COMPANY OF INSPIRING PEOPLE:
People who you admire the most, people who inspire you the most, just think about them. These people reflect the qualities you want to have for yourself too.
12. MEDITATE:
Including meditation in your routine can be very productive. It will help you eliminate all the negative thought, will make you feel more happy and worry-free, which will surely help you in the betterment of yourself. It's a great way to start working on yourself.
13. DON'T BE AFRAID TO KEEP YOUR OWN OPINION:
If everyone had the same opinion over everything, then we would not even have existed. Our own opinion separates us from the masses. It reflects how we perceive or how we look at the world around us.
14. MAINTAIN A JOURNAL:
Writing a journal is a self- reflective process. As you start writing about your thoughts, opinions, feelings and everything you'll see that you're gaining more insights about yourself. It clarifies your thought process. It will surely help you in working on yourself.
15. DEVELOP YOUR SKILLS:
It is very important these days to level up your skills both for your personal development and to get good career opportunities as well. In order to keep developing in life, you need to level up your skills.
16. Pursue Passions And Work On Them
One of the best ways to work on yourself is through the things you do occupationally, professionally, and recreationally. You can do so many things to your appearance and your personality, but what you get up to in your spare time and professional Time matelot. You should do whatever you can to pursue passions and really work towards improving on them. Whether you enjoy film production, sports, reading, or anything that is out there, do it with all your heart.
I hope this article will help you develop yourself. also, you can read how to be successful.
lots of love.