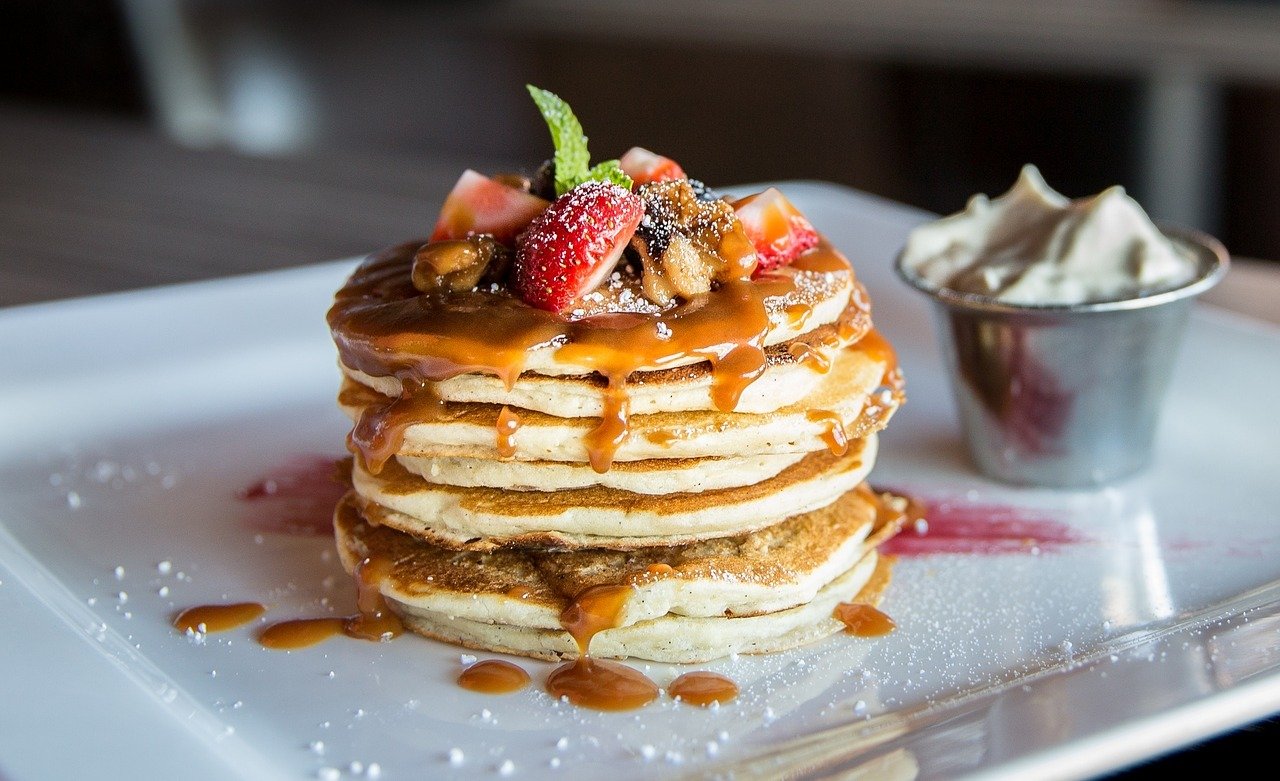 Quick Pancake Recipe | Easy and delish
Are you also bored with same old breakfast routine? No worries i got an amazing pancake recipe for you guys!
Simple yet perfect pancake recipe for the breakfast! During the quarantine period, all of us tried something new. At least I learnt so many new things and cooking was one of them.
It is really a very easy pancake recipe, you can try chocolate pancakes as well by just adding cocoa powder to the batter. The ones I made turned out to be amazing. I love m pancakes with whipped cream and honey and some fresh fruits. Feel free to tell me how you like yours?
INGREDIANTS
All purpose flour
Baking powder
salt
crushed sugar
Baking soda
Warm milk
butter
PROCEDURE
Take a bowl and add 1/2 cup of all purpose flour (maida), 1 tbsp baking powder, a pinch of salt. Then add crushed sugar according to your taste and a pinch of baking soda.
STIR! STIR!
Mix all the dry ingredients well.
After that, add a spoon of butter to a cup of warm milk and mix it.
Pour it into the dry mixture slowly and clear the lumps. Make sure to clear all the lumps and batter should be smooth.
Grease the pan properly with oil and clean the extra with a napkin. Then pour the batter with a spatula on the pan.
JUST POUR IT! DO NOT PRESS OR ANYTHING.
once the bubbles start coming in between turn it to other side.
And it is ready to serve.! enjoy it with some delish whipped cream or honey or chocolate syrup and some fresh fruits.
hope you guys liked it. let me know how was yours and if have some special requests? Mine tasted just like heaven.
For some Tasty Mac and cheese recipe check this out.
dessert
easy recipe
pancake
recipe