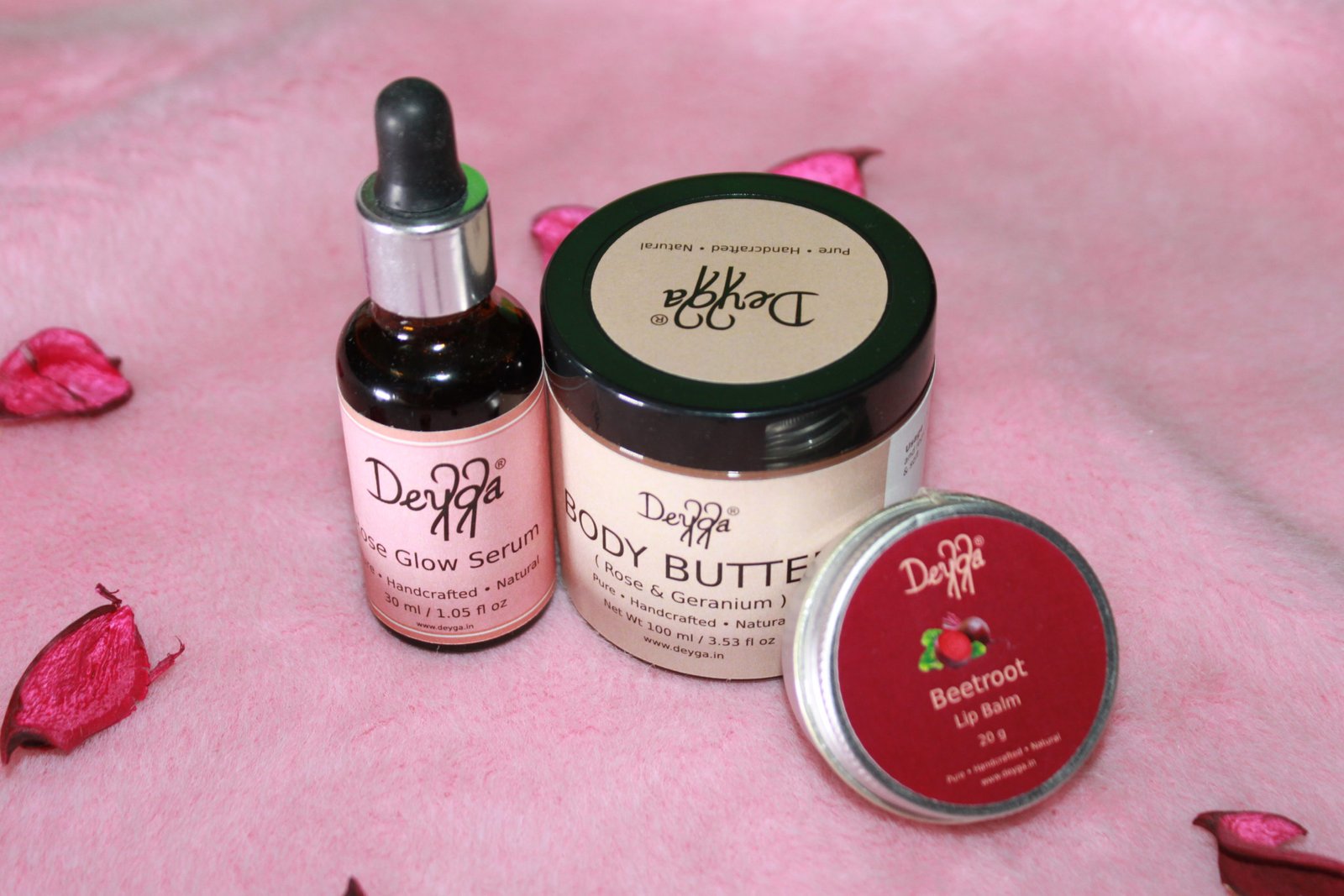 REVIEW OF DEYGA ORGANIC PRODUCTS
If you also love using pure and Ayurveda products then you've landed right. Deyga organics provides with some high-quality products that can do wonders on your skin.
I got a chance to try Deyga products and after applying them for a week I decided to share the review of the products with you guys as well.
All 3 of the products were unbelievably amazing and packing was also satisfying as you can see in the picture. Also, all the products of Deyga organics are cruelty-free and no artificial colours/ preservatives are added.
ROSE GLOW SERUM
This serum leaves a natural glow when applied. I use it when going out casually. Also, it makes the skin look so glowing and naturally nourished. This serum makes your face look smoother.
Packaging
The packaging was also amazing. As you can see first the serum bottle was packed in a cardboard circle and then it was wrapped in bubble sheet.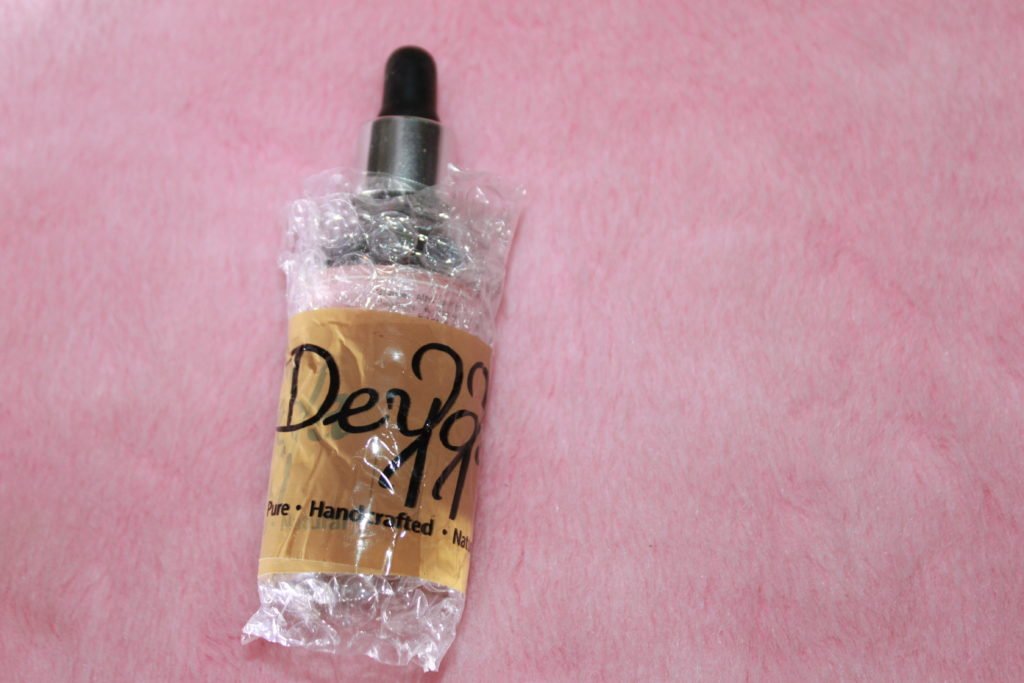 How to use:
After cleansing your face with toner or something, take 3-4 drops of serum and massage your face before bedtime. Leave it overnight and you'll see the magic next morning yourself.
Ingredients used:
Rosehip oil, Saffron, jojoba oil, Almond oil, Vitamin E oil, Rosemary oil, Pomegranate oil, Rose essential oil.
BODY BUTTER ( ROSE & GERANIUM)
This body butter have fragrance like rose water. It moisturizes your skin completely. And even heal your skin. If you have white dry patch on your skin then trust me it will heal that also.
The effect of this body butter lasts long. Along with nourishing your skin it leaves a glow on your face.
Packaging
It comes well wrapped in a bubble sheet, which protects it from any damage, as you can see below.
How to use:
For lasting effect apply it immediately after shower. Scoop a little on your palm and then apply it on your face, arms, hands and legs.
Ingredients used:
Organic Shea butter, raw mango butter, almond oil, jojoba oil, rose essential oil, Geranium essential oil.
BEETROOT LIP BALM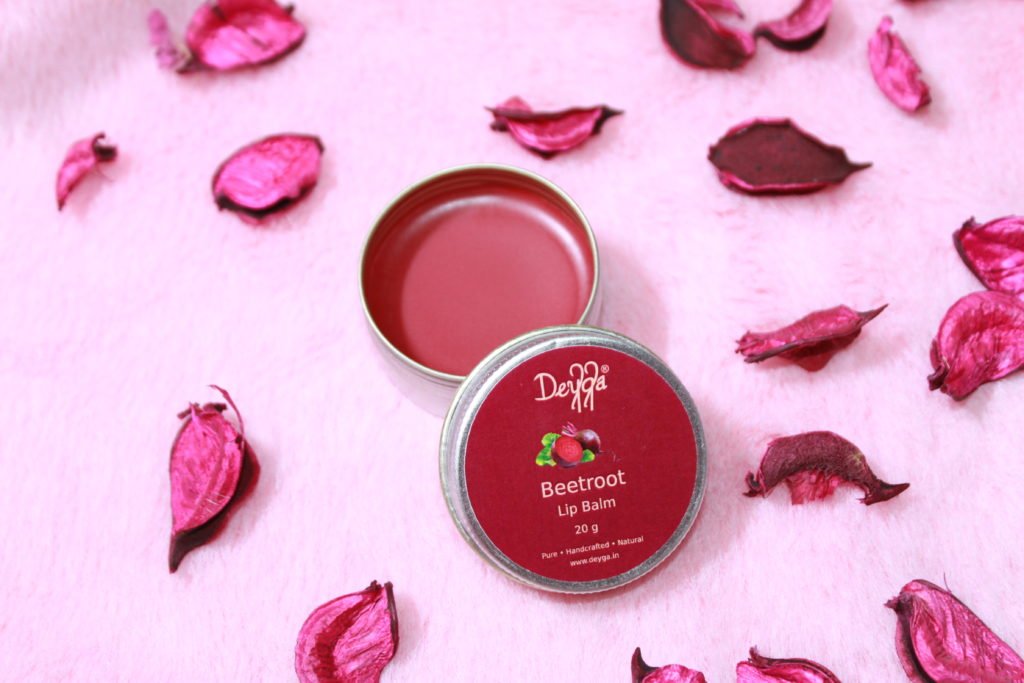 Deyga Beetroot lip balm is literally the best lip balm I've come across. It not only softens the lips but also heals the cracks. This lip balm does not feel heavy or much glossy but works wonders.
Packaging
It comes in a small metal box. You can have a look in the picture.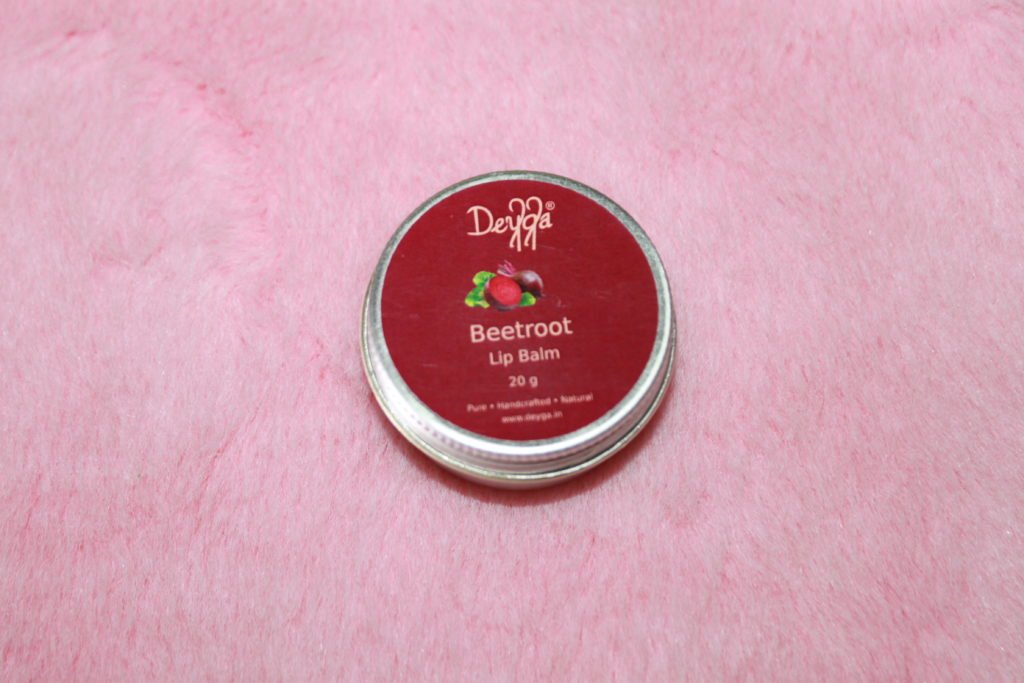 Ingredients used:
Almond oil, Ava-coda oil, jojoba oil, Shea butter, beetroot extract, beeswax.
These were the 3 products that i tried of Deyga Organics and they turned out to be amazing. i'm sure all the other products of Deyga must be amazing too. Don't wait go try and find out yourself!
You can check the Deyga products here:
Hope you guys enjoyed it. Have a great day!
Deyga
review