Saffola Fittify Product Review | Healthy Choice
Eating healthy can be a challenge especially when we are living alone as we prefer something readymade after a long day. There's always this image in our mind that eating healthy is boring, at least I used to think like that but after exploring Saffola Fittify's range of products, I changed my mind about healthy food. 
Moreover, I will share my experience after trying three healthy products from Saffola Fittify along with their uses and benefits. Without any compromise in taste and prioritizing health, the discussion on those three products is as follows:
1. Saffola Aura Extra Virgin Olive Oil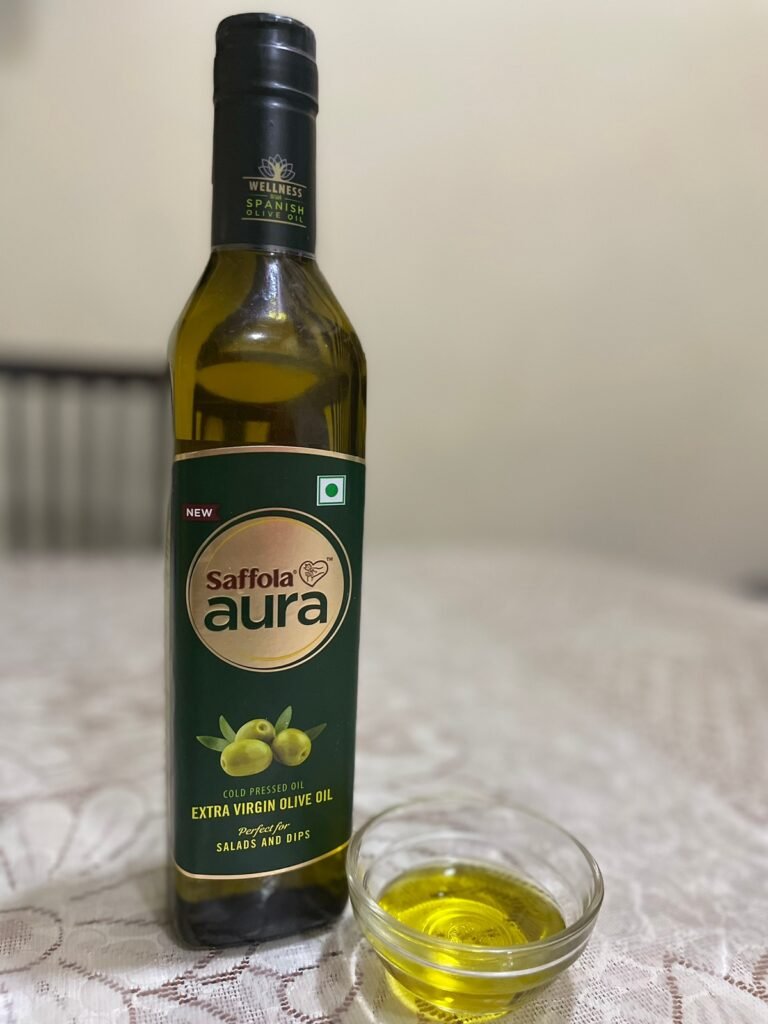 Uses of Saffola Aura Extra Virgin Olive Oil are mainly considered for cooking as it compliments your dishes with flavourful taste. To be specific, in terms of cooking, Olive oil is commonly used in spreads, dips, dressing salad, garnishing or flavouring any dish etc.
 I recently tried making the red sauce pasta with the simplest recipe and to sauté all the ingredients I used Saffola Aura Extra Virgin Olive Oil which turned out to be amazing. I'd recommend using this particular olive oil for oiling your hair as its features help in hair growth along with the increase in softness.
2) Fittify High Protein Steel Cut Oats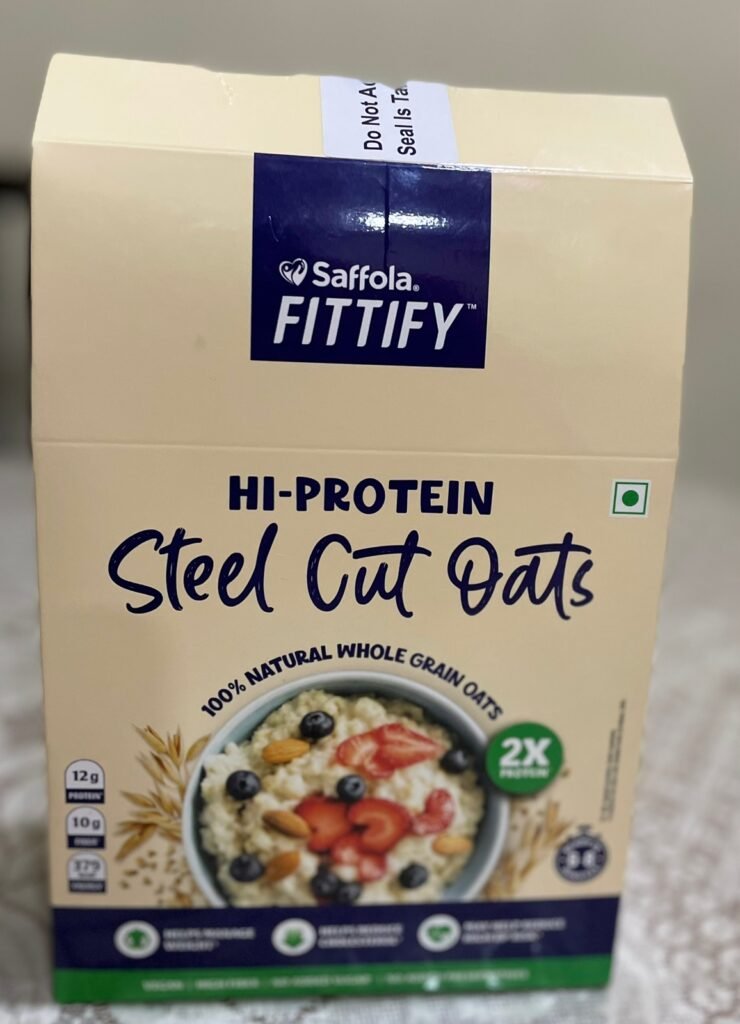 Oats are something that will save you time along with maintaining your health and taste. Generally, when you're short with time you feel like having something light for breakfast. Then a bowl of oats can be the solution.
A whole meal can be replaced by the consumption of Saffola Fittify High Protein Steel Cut Oats. According to your taste, you can try interesting and different ways of preparing your oats meal. Talking about health, it not only manages your weight but also helps in the reduction of cholesterol and high BP. 
3) Immuniveda Golden Turmeric Milk
The idea of adding turmeric powder milk mix felt a risky in terms of taste as usually I don't prefer putting turmeric in milk. But after exploring this particular product, I was shocked as it does not taste bad.
One of the healthiest habits one can adopt is to include this milk powder in daily use. Saffola Immuniveda Golden Turmeric Milk powder is an ayurvedic drink mix that includes ingredients like black pepper, cardamom, and cinnamon. It effectively contributes to providing better taste and better health. Commonly used in the 'Haldi Doodh' recipe. 
Furthermore, it can be included in making hot turmeric lattes, milkshakes or smoothies, desserts like custard and kheer etc. Based on your preference and taste, it can be used accordingly in whichever way you like. 
These three products are amazing and useful in their way. When it comes to your health, they will not disappoint you. Not to forget that your body is the only one that will always support and lead you. Developing healthy habits for your body can be tough in the beginning. But if you try to find ways to make healthy habits interesting, then you can lead a healthy life.
health
healthy lifestyle