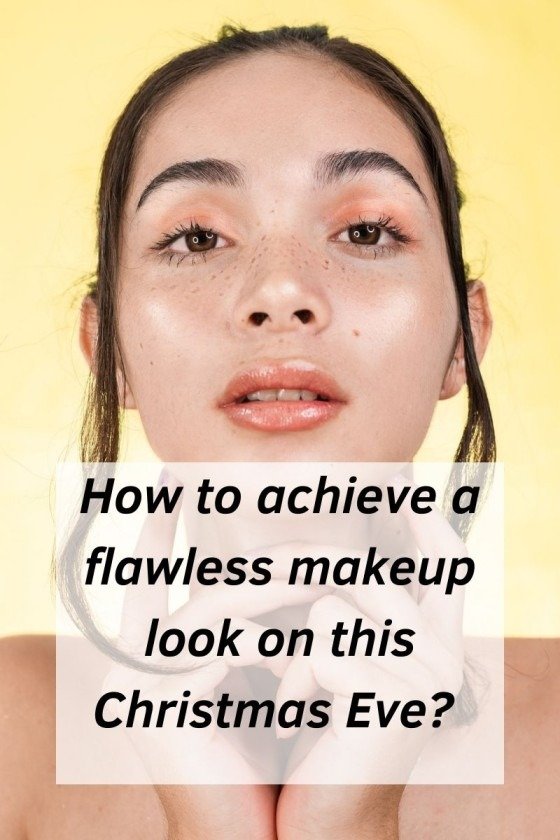 How to achieve a flawless makeup look on this Christmas Eve? Read these 6 mind-boggling tips
Here are some Christmas makeup ideas and tips to look extra special for your upcoming parties with minimal effort for this forthcoming Christmas party season. I understand that it gets really impossible to take time out for heavy makeup looks and a lot of effort to learn how to do them. That is the main reason I thought of writing this post to help you achieve a dazzling look this Christmas eve with minimal effort.
These effortless makeup tricks will help you look gorgeous and festive feels in no time.
1. Minimal smoky eye look
For some quick magical smoky eye look, take out a pointed shadow brush with glitter shadow and then run over both your top and bottom lash lines constantly. Lastly, open your eyes and then blend the edges lightly with the brush.
2. It's time to save your eye shadow this Christmas!
This trick is known only among a few. You can replace your eye shadow with an illuminator and use a highlighter for your cheekbones (shimmery eye shadow work well if you don't have a highlighter). It will give you a quirky holiday glow.
3. Ideas to make your lipstick long-lasting
As some of us really enjoy applying bold lip shades during the festive season, especially Christmas, here is a tip to save you from the trouble of touching up. First, take a tissue and put it over your pout, then apply some compact powder with a brush over your lips. Lastly, dust it off.
4. How's the idea of matching your eye shadow with nails?
This Christmas, you can try opting for matching nails and eye shadow on a minimum budget. All you need to do is just take off your favourite eye shadow powder that you are going to wear on Christmas Eve, and then combine it with clear nail paint.
5. Most important: CLEANSING = GLOWING SKIN
It is one of the most basic tricks out of all the tricks. To make your skin look flawless and healthy, just do the cleansing in the right way. Take out your favourite face cleanser and massage your face in circular motion always. This tip helps in getting rid of dirt and harmful pollutants from your skin.
6. Moisturize, and Exfoliation is the key to everything!!
Make hydrating moisturizers part of your daily routine to keep your skin glowing naturally. And it is always recommended to choose the right moisturizer according to your skin type. First, dry skin is the reason why cracks start developing after the application of foundation. Secondly, exfoliation is equally important as moisturizing your skin. It is crucial as it helps in getting rid of dead skin cells.
So these were some of the mind-boggling Christmas Eve makeup tips that you can also try out for some festive and dazzling look. Don't forget to comment on the idea that you found the most helpful out of all. You can also check some of the other links mentioned in the post to refer to more ideas. Wishing you a Merry Christmas in advance, have a good one.